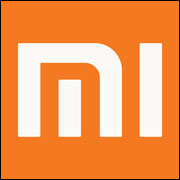 Xiaomi fired a new salvo in its attempt to compete with major names like Apple and Samsung as it introduced its first tablet, the Mi Pad.
The 7.9-inch Android device — which has the same-size surface as the iPad mini — uses an Nvidia quad-core Tegra K1 processor and will be manufactured by Foxconn, cofounder and CEO Lei Jun announced.
The Mi Pad includes 2 GB of RAM, WiFi connectivity, and either 16 GB or 64 GB of on-board storage, though it can support up to an additional 128 GB of storage through microSD connectivity. The device is 8.5 millimeters thick and weighs 360 grams.
Covered in colorful plastic, the Mi Pad lacks the metallic sheen of Apple's tablets. The Mi Pad's screen resolution, meanwhile, stands at 2,048 x 1,536 pixels. That matches the resolution of Apple's Retina Display, Xiaomi claimed.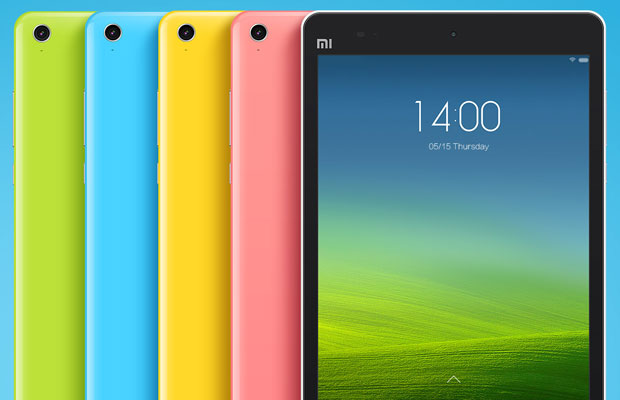 The Mi Pad has a five-element f/2.0 eight-megapixel rear camera and a five-megapixel front-facing camera. It houses a nonremovable 6,700mAh battery.
The tablet runs on a customized version of Android 4.4.2 KitKat, called "MIUI." The user experience on the Mi Pad is somewhat similar to that of Apple's latest mobile software, iOS 7, according to CNET, which got its hands on the device.
This indicates that Xiaomi may be targeting consumers used to the Apple tablet experience.
Open Beta
The lower-end 16-GB version of the tablet will retail at 1,499 yuan (US$240). The 64-GB version will sell for 1,699 yuan ($270). The tablet will be available for Chinese consumers to test for themselves in an open beta period starting next month. The company will offer small numbers of the tablet in China first, before taking the tablet to Southeast Asia, Latin America and India later in the year.
"The most immediate significance and impact of the Xiaomi Mi Pad will be on the Chinese market. This is a smart move," said Laura DiDio, principal at ITIC.
"Lei Jun knows that the tablet market is crowded and the competition is tough," she told TechNewsWorld, "but he's starting out in China trying to give his company and the Mi Pad the home court advantage. This is similar to Baidu, the Chinese search engine company which competes very successfully in China against Google and, in fact, has the lion's share of the market in that country."
'Methodical Approach'
"Xiaomi has been very successful in China; however, they have taken a methodical approach to their growth, which means the new Mi Pad will likely not be available in the U.S. or Europe very soon," said Todd Day, mobile and wireless senior industry analyst at Frost & Sullivan.
"That being said, the majority of the global tablet market will not be affected by Xiaomi's tablet release," he told TechNewsWorld.
"It's a harbinger for what is to come with significantly increased performance and more aggressive pricing," Rob Enderle, principal at the Enderle Group, told TechNewsWorld. "China is a market that loves a bargain, and the ability to get a higher-performing product for less likely won't be lost on it."
The tablet will offer 100 applications and 400 games, with plans to boost each of those numbers to 1,000 by the end of 2014.
Xiaomi is expanding its product line as it pushes into new markets like Hong Kong, Taiwan and Singapore. It reportedly will push into 10 more markets by the end of the year as it attempts to triple shipments of its phones to 60 million. The 4-year-old company eventually plans to make inroads in the U.S.
We're No. 6
By offering high-quality, attractively priced devices, Xiaomi climbed to sixth place among the world's smartphone vendors, according to data released earlier this month. It is outselling Apple in China, where 97 percent of its sales are logged. The company was valued at $10 billion after an August funding round.
Xiaomi's ambitions clearly do not stop with smartphones, as the debut of its new tablet suggests. Xiaomi has its sights set on becoming a global force — but there are many hurdles for it to overcome.
"In the short term, I don't see them having a meaningful impact on the tablet market. This is mainly due to their limited launch, both in terms of geographies and in terms of availability. From what I hear, they're going to select users to test out their tablets," said Jitesh Ubrani, worldwide tablet tracker research analyst at IDC.
"They only recently entered the top 10 list for worldwide phone vendors, but they still operate in very limited markets. Like other Asian vendors, they too will need to work on creating an international brand in order to succeed on a global level. Also, getting rid of their copycat image would certainly help," Ubrani told TechNewsWorld.
'Steady Growth Strategy'
"Brand recognition, distribution channels and operator relationships are a few obstacles for Xiaomi in the global market," Frost's Day said.
"However, the company up to this point has maintained a steady growth strategy, which allows them to continue to focus on product quality. Much like Apple's approach to simplicity and ease of use, Xiaomi has been able to contribute in this area — and growing too fast can often affect the end product," he pointed out.
"Generally, Chinese companies have trouble designing and marketing products in the Western markets, and they'll likely need to buy or build an expert presence in those markets if they are to be successful," Enderle suggested.
"That's what the car companies had to do and what the Western firms had to do to move in Asia. Often, the designs and marketing campaigns that work in Asia don't work in the West, and we could likely write a book on why that is — some have — but the reality is that until you know a market you won't be successful in it except by accident," he maintained.
"The direct sales model has worked well in the homogeneous China market, but expanding into other localities will be challenging — especially in highly competitive markets like the U.S. and Europe where third party distributors and retailers drive a high degree of brand recognition and sales," said Charles King, principal at Pund-IT.
"The important thing for Xiaomi is to evolve in ways that align with its core values and strategy," he told TechNewsWorld, "and to not adopt practices or pursue alliances that are outside of its comfort zone."