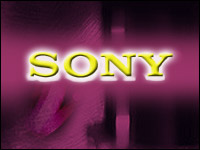 Sony on Monday announced the Xperia ZR, which can take photos and full HD videos underwater — well, in 1.5 meters of water for up to 30 minutes, anyway.
The device is also dust-resistant.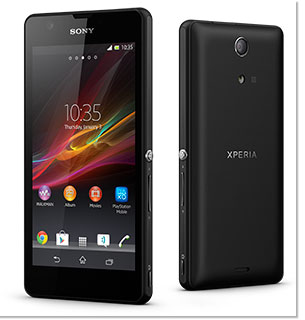 The Sony Xperia ZR
The Xperia ZR will be available in black, white, pink and mint, and will be rolled out in Q2, but Sony did not give details on release date or price.
However, "in terms of performance of the IC (integrated circuit), hardware and software, I do not see this device as leading in any particular category," Michael Morgan, a senior analyst at ABI Research, told TechNewsWorld. Still "it is sufficiently competitive to keep it in the middle of the pack."
Sony did not respond to our request for further details.
The ZR's Tech Specs
The Xperia ZR has a Qualcomm Snapdragon S4 Pro quad-core 1.5 GHz processor with 2 GB of RAM. It has a 4.6-inch 720p HD Reality display with Mobile Bravia Engine 2.
The smartphone uses Sony's Exmor RS for mobile image sensor with High Dynamic Range (HDR) for both photos and videos. Burst mode is claimed to let users shoot an unlimited number of images at 15 frames per second.
Sony's Battery Stamina Mode manages battery life, automatically shutting down apps when the screen is off and starting them back up again when the screen is on.
The smartphone's 13 MP camera has a dedicated key that lets users take pictures even when the screen is locked.
The Xperia ZR is IP 55- and 58-compliant, meaning it's dust-resistant and waterproof within limits. The first number indicates the camera prevents dust from entering in enough quantities to interfere with its satisfactory operation. The second digit indicates the level of protection provided against water entry.
Sony has integrated the sensor on the lens to increase the screen's responsiveness to touch. The company's prediction filter helps the screen better detect the movement of a user's finger.
The Xperia ZR comes with Sony's Walkman, Album and Movies applications. The Album app has a new feature, Faces, which recognizes and sorts faces in users' photo albums.
Integrated near-field communication (NFC) lets users share content between the Xperia ZR and other NFC-enabled Sony devices, including speakers and TVs.
Where's the Beef?
Sony introduced the Xperia Z in January at the International Consumer Electronics Show in Las Vegas, and the Xperia ZR is, if anything, less of a smartphone than its predecessor. Its screen is smaller than the 5-inch screen of the Xperia Z. The Z also offers full 1080p HD capability compared to the ZR's 780p.
The Xperia ZR's 13 MP camera, Reality Display, Bravia Engine 2, quad-core Snapdragon S4 Pro, pre-loaded Walkman, Album and Movies apps and ability to share content over NFC were offered earlier by the Xperia, which is also waterproof and dustproof.
Sony's "trying to make a comeback, just like HTC and Nokia," Julien Blin, a directing analyst at Infonetics, told TechNewsWorld. Offering water and dust-resistant smartphones "is becoming a way for vendors to differentiate their products."
However, consumers "aren't going to buy the phone because it's waterproof," Blin said. "They will look at the price and other features, its design, and unique services."
Wireless carriers such as AT&T "are looking to their handset suppliers to design and build handsets that are more durable and/or rugged," ABI's Morgan noted. "As such, all OEMs will have to bring something to the table if they want to keep their favored status."
Waterproof smartphones have been available in Japan "for quite some time now," but have always been a niche product, Morgan added. "However, that niche has been around for quite some time and there will always be a group of consumers who need protection for water."