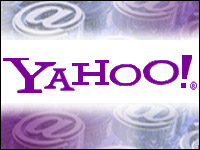 Yahoo in recent days disabled autoforwarding for Yahoo Mail — and in at least one corporate client's case, it disabled the webmail deletion feature.
The autoforwarding feature "is under development," reads a statement on the Yahoo site. "While we work to improve it, we've temporarily disabled the ability to turn on Mail Forwarding for new forwarding addresses."
The suspension won't affect users who previously had enabled autoforwarding, Yahoo said.
"We're working to get autoforward back up and running as soon as possible, because we know how useful it can be to our users," a Yahoo spokesperson said in a statement provided to TechNewsWorld by company rep Anna Braskamp.
"The feature was temporarily disabled as part of previously planned maintenance to improve its functionality between a user's various accounts," the spokesperson explained. Users can expect an update to the autoforward functionality "soon."
Scuttling Off a Sinking Ship
There has been speculation that Yahoo turned off the autoforwarding feature to stem the tide of users quitting Yahoo Mail.
"Large mail systems have been doing upgrades on the fly for decades, and it's not very plausible that this upgrade is so complicated that they have to turn the old system off completely," said John R. Levine, author of The Internet for Dummies.
"I find the sinking ship theory quite plausible," he told TechNewsWorld.
Still, "I believe they're working on improving the mail forwarding, since reliable forwarding is surprisingly subtle," Levine said.
Protecting the User
Two other possibilities, both tied to the 2-year-old hack of half a billion Yahoo accounts, might explain Yahoo's behavior, Levine suggested.
First, cybercriminals could be setting stolen accounts to forward mail so they can use these accounts as drop boxes to get responses to spam, he said.
"Forwarding means they don't have to keep logging in to collect the mail and potentially reveal who or where they are by where they're logging in from," Levine explained.
Second, if a breached Yahoo account is connected to a valuable online account such as a bank, cybercrooks "can set up a forward, do a password reset at the bank to take over the bank account, and the victim won't see the reset message because it's been forwarded away," Levine pointed out.
"He or she won't know there's anything wrong at the bank until they log in and see a zero balance or that their checks have bounced," he said.
Plausible explanations aside, "I doubt [Yahoo] would have gone so far as to disable forwarding if they weren't losing users," Levine said.
Life Preserver
Yahoo "has not engendered a lot of trust lately," said Michael Jude, a program manager at Stratecast/Frost & Sullivan.
That said, "it seems reasonable that if they detected security issues on their email servers, they'd adjust email-forwarding parameters to shut down the problem while they sort things out," he told TechNewsWorld.
"You don't keep customers by denying them service," Jude noted. However, "If Yahoo's a sinking ship, then Verizon is a giant life preserver."
"Many Yahoo uses are waiting to see what Verizon might mean for Yahoo," he said.
The reference is to Verizon's recent agreement to buy Yahoo, which was struck prior to the company's disclosure of the 2014 hack attack.
In light of the customer data breached, Verizon reportedly has considered slashing US$1 billion from its $6 billion combined cash-and-stock offer for the company.
Verizon reportedly is investigating the extent of the breach's impact on the business.
No Exit
Meanwhile, some customers of BT, which outsourced the webmail hosting of its 7 million accounts to Yahoo, have been unable to delete their email accounts.
BT has apologized to customers and said it's working to resolve the problem.
Yahoo is working closely with BT to fix the issue, a Yahoo staffer familiar with the matter told TechNewsWorld, and it has nothing to do with the disabling of email autoforwarding.