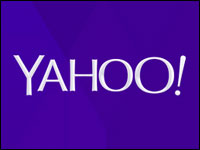 Yahoo last week announced that it had integrated Gmail with the online version of Yahoo Mail, just two months after integrating Outlook.com, Hotmail and AOL Mail in a major redesign.
It also has integrated Gmail support in Yahoo Mail for Android 5.1 and Yahoo Mail for iOS 4.0.4.
Yahoo Mail for Android 5.1 began rolling out to Google Play last week. Yahoo Mail for iOS 4.0.3, now available globally, lets iPad users run Yahoo Mail side by side with other apps, in addition to checking Gmail messages.
Further, Yahoo has announced Yahoo Video Guide, a free app for iOS and Android that lets users search across their services — including HBO, Netflix, Amazon and Hulu — for streaming shows and access those shows by tapping a playback button.
The Yahoo Video Guide is available for download in the United States in both the Apple App Store and Google Play.
How Gmail Integration Works
Gmail users will get all the features available in Yahoo Mail — search, smart contacts, rich compose features, and thepassword-free sign-in offered by Yahoo Account Key, in which the company texts users a one-time password when they log in.
Gmail users can search their entire history of emails for all connected mailboxes.
Consumers can send an email from any connected account through Yahoo Mail. Every action, including moving and deleting emails, is synced across a user's mailboxes.
Gmail users can add photos, videos, GIFs, files and links to messages with the new Yahoo Mail app.
Email searches will display relevant messages as well as all files and photos from all connected mailboxes.
Gmail users also will get suggestions from Yahoo's intelligent contacts manager about whom they should email based on their habits. They'll see contact cards that include information about suggested contacts for emails, including email addresses, phone numbers, social media information and email history.
Just Marking Territory
The upgrade "is mostly about Yahoo continuing to play well with others," observed Barry Randall, technology portfolio manager atCovestor. "Gmail users don't really get much from [it]. Yahoo, in third place and still with hundreds of millions of email users, is wise to make these changes."
However, "you can pretty much get everyone's mail in the Gmail app, and you can do the same in Outlook," said Rob Enderle, principal analyst at the Enderle Group. "This is incredibly late from Yahoo" and is designed to keep Yahoo users "from going somewhere else that better aggregates email services."
Most Gmail users will not switch to Yahoo, he told TechNewsWorld, adding that the upgrade "will mostly impact Yahoo Mail users who want to add Gmail."
Implications for Yahoo's Future
The ongoing uncertainty about Yahoo's future raises the question of whether this spate of announcements shows the company is flailing about in a desperate bid to survive.
"It pays off for Yahoo to remain competitive in this market segment," said Andreas Scherer, managing partner atSalto Partners.
"More email users … [will] lead to a growing user base, which Yahoo can monetize by maximizing ad revenue and by launching new premium services," he told TechNewsWorld.
That's a strong possibility. AnnouncingYahoo's reverse spinoff last week, CEO Marissa Mayer said the company will tighten its focus and prioritize investments to drive profitability and long-term growth.
"Although Yahoo is currently everyone's favorite piata, [its] Internet assets continue to profitably serve hundreds of millions of users," Covestor's Randall told TechNewsWorld.
Yahoo "isn't flailing to survive," he asserted. "It generates too much cash flow, … but no one would describe Yahoo's Internet properties as thriving either. These announcements, taken together, are a snapshot of Yahoo in 2015: relevant, but working harder than others to remain so."
In fact, the Yahoo Mail upgrades "make the phrase 'too little, too late' seem like an understatement," Enderle said. They "would have been timely seven or eight years ago."