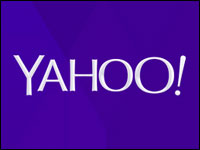 Fans of the sitcom Community have cause to celebrate after Yahoo renewed the show for a sixth season.
Creator and showrunner Dan Harmon has signed on, along with seven core cast members. The season will have at least 13 episodes and will air weekly starting this fall.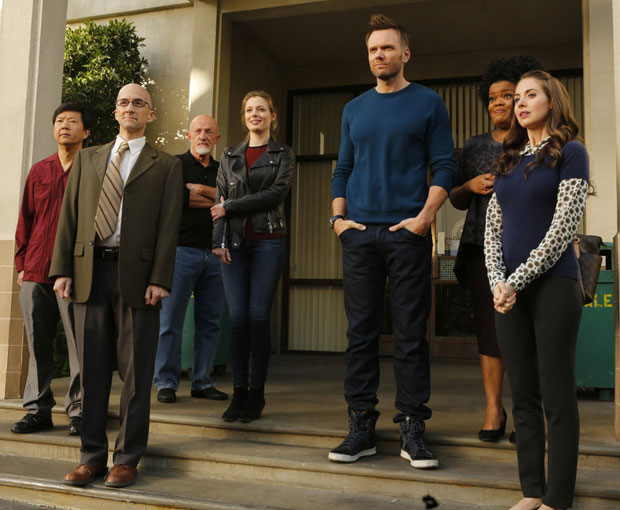 Ken Jeong as Seor Chang, Jim Rash as Dean Pelton, Jonathan Banks as Professor Hickey, Gillian Jacobs as Britta Perry, Joel McHale as Jeff Winger, Yvette Nicole Brown as Shirley Bennett, Alison Brie as Annie Edison (Photo by Vivian Zink/NBC)
NBC ran the show, which centers on the fictional Greendale Community College, for five seasons before canceling it earlier this year. Since then, rumors abounded that other networks or online services might keep Community alive.
Hulu, which has the rights to show Community online, was rumored to be in discussions with producer Sony TV, but those talks reportedly fell through. However, just as cast members contracts were about to expire on June 30, Yahoo swooped in to ink a deal for another season.
Exclusive Show
"I believe that Community offers Yahoo the opportunity to pick up a modestly successful show as an exclusive," Erik Brannon, senior U.S. television analyst at IHS, told TechNewsWorld.
"The interesting thing about Community is it's a great example of a show that's sort of run it's course on broadcast television," Colin Dixon, founder and principal analyst at nScreen Media, told TechNewsWorld.
"The prime time audience has moved on to other shows, but it still has a wide, broad following," he noted. "I think it can help bring a new audience to Yahoo that maybe hasn't been there before. The other thing it can do is it's a wonderful spot to place freemium ads. It could be a good revenue earner for them as well."
Community struggled with low ratings during its five-season run on NBC. The show has an offbeat style and sense of humor that might not be for everyone's tastes — it has featured episodes set in a video game, during a zombie outbreak and in multiple realities. However, it spawned a devoted fan base, passionate enough to keep it surviving through a number of turmoils prior to its NBC demise.
Harmon was dismissed as showrunner after the third season, reportedly due to a contentious relationship with former cast member Chevy Chase and struggles to keep the show on schedule. However, Harmon was back for the fifth season, which also saw the departures of Chase and fellow star Donald Glover.
Fan Following
Community's fan activity is largely online, with forums and subcommunities on social networks devoted to discussing the meta-humor, attention to detail, and wild story lines for which the show is famed. One group on Reddit has even been slavishly recreating a playable version of the game from the aforementioned video game episode since it aired two years ago.
Yahoo's decision to continue Community is part of a broader effort to introduce premium original video content. In April, the company revealed plans for two original shows: Other Space and Sin City Saints. Those will have a different distribution model from Community, as all eight episodes of each series' first season will be made available to watch upon launch.
'Significant Value'
"Yahoo continues to look for a way to provide significant value through its portal after ceding the dominant search role to Google," said Andrea Belz, assistant professor of clinical entrepreneurship at the USC Marshall School of Business.
"By offering original content to a well-defined audience, it has identified a segment to whom it can offer premium services, or to provide well-defined data to advertisers," she told TechNewsWorld.
"This is part of the ongoing reorganization of the media business, where publishers and distributors are consolidating — similar to Apple's restructuring of the music business via iTunes," Belz continued.
"This reorganization has immense opportunities for brands already in the distribution business — Netflix, Amazon, Microsoft — but Yahoo's diluted brand may turn off the audience in the first place. It's not clear how effectively they will compete with the other brands," she said.
Such video content is a high priority for streaming video services. Netflix, of course, has placed considerable focus on original material over the last couple of years, with House of Cards, starring Kevin Spacey, the acclaimed Orange Is The New Black, and its own revival of a cult network sitcom, Arrested Development.
Other companies, including Amazon and Microsoft, also are making a play for exclusive online content. Reviving old fan favorites could be an important move in the arms race.
Reviving Old Favorites
"I think the Web is the perfect environment for this. A show on broadcast television develops an audience, but then what tends to happen is that audience trails off," nScreen Media's Dixon pointed out.
"At some point, other new shows start asking the consumer to make a choice, and they'll tend towards the newer shows. But many of them still want to see the older show — but they want to see it on their own schedule. The core audience still wants to see that show. The Web is a great place to put this now, because they can come at their convenience to watch that show and keep it alive," he said.
"I expect that online outlets will likely seek out these shows as a means to differentiate themselves from each other and as an attempt to secure loyal viewers' consumption of non-show content. More time on the site equals more ad revenue," IHS' Brannon suggested.
"Yahoo, like a slew of competitors, is trying to build up a video play on the back of original content," Greg Scoblete, editor at Your Digital Life, told TechNewsWorld.
"Community gives Yahoo a baked-in audience, so it's less risky than developing an original series from scratch. … This is a safer entry into original programming," he said. "However, the universe of cult shows capable of being revived is probably pretty small."
Advertising Model
However, Yahoo's business model is different from those others, as it depends on ad revenue over a subscription model.
"Yahoo is very far behind in this race, but I don't think they're trying to compete with Netflix so much as YouTube. Yahoo's model appears to be ad-supported," Scoblete said.
"Yahoo occupies a pretty different space, because they're free," Dixon pointed out. "Funnily enough, I think the Aereo Supreme Court decision (that Aereo's transmission of broadcast television broke copyright laws) creates a lot more room for approaches like Yahoo. The free-to-air broadcasters do not want to do free-to-Web. This creates a lot of space for Yahoo."