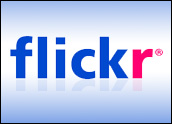 Yahoo has announced the overhaul of Flickr, its photo and video sharing site, after purchasing social microblogging website Tumblr.
The new Flickr has "a beautiful, completely reimagined experience that puts photos front and center," Yahoo CEO Marissa Mayer wrote in a blog post that is reminiscent of what her Facebook counterpart, Mark Zuckerberg, said when announcing his company's overhaul of NewsFeed in March.
Flickr's new user interface is "built around a new photostream that gives you a vivid and endlessly scrolling gallery," Mayer said. "It's easy to see what your friends are posting and what they're saying about your photos."
Flickr has also increased the amount of free storage space for users to 1 TB and overhauled its Android app.
Google recently updated Google+ along similar lines.
"There are certain kinds of language and terminology that's the culture of technology, and you hear the same phrases being used," Greg Sterling, a senior analyst at Opus Research, told TechNewsWorld when asked about the similarities between Facebook's and Flickr's announcements. "There's a similar mindset of thinking among tech companies."
Flickr's Changes
Flickr has rebuilt the photostream to provide a seamless layout for users' photos. Users can customize their cover photo and high-res profile photo.
The site has also created a new slideshow incorporating transitions and facial detection technology that displays the most spectacular photos on its site in full-screen mode.
A new Activity Feed combines a user's activity on his or her photos with friends' recent uploads, so users can share photos and interact with each other on their home pages.
Flickr now displays images in the maximum possible number of pixels with context. It also supports 1080p HD videos running for up to 3 minutes.
Picking Apart Flickr's Revamp
Upping the free storage to 1 TB "is really great for Flickr users," Brian Blau, a research director at Gartner, told TechNewsWorld. The increased limit "will attract users and help keep users on the site as well."
Flickr will charge US$499 for 2 TB of storage, possibly because it "wants to drive more ad spend on Flickr, and needs users to be ad consumers rather than paying users," he said.
The $500 charge will probably only impact commercial users "because 1 terabyte is going to be so much for the overwhelming majority of users that they'll never see that limit," Opus Research's Sterling said.
Bringing Back The Good Times
Ludicorp, which built Flickr, had several features that foreshadowed social networking. These included sharing photos online, hosting user-generated content, and providing fine-grained controls that let users designate people as family but not friends, control or restrict sharing, and comment on photos.
Yahoo purchased Flickr from Ludicorp in 2005 and things apparently went downhill from there.
"At some point Yahoo needs to breathe some new life into Flickr, and we're seeing the start of that today," Gartner's Blau said. "Social is a key element here and photos are a very social medium, but also Flickr just needed to move forward in a way that is compelling as it had been slipping into obscurity."
Some observers see Yahoo's purchase of Tumblr, and 10 other firms since Mayer came on board, as a bid by Yahoo to get into the social networking space, where it currently has no presence.
"There is a very heavy social element in these purchases, with Tumblr in particular," Sterling noted. Yahoo's "mindful of that [but] it's not necessarily a master plan."
Flickr "had been allowed to languish while Yahoo lacked a steady vision at the helm," John Jackson, a research vice president at IDC, told TechNewsWorld. "If we think about where competing properties are in terms of distribution, users and engagement, I think there's a solid argument that Flickr is a worthwhile reclamation project."