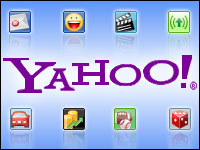 Yahoo on Thursday launched Axis, a new mobile browser and plug-in.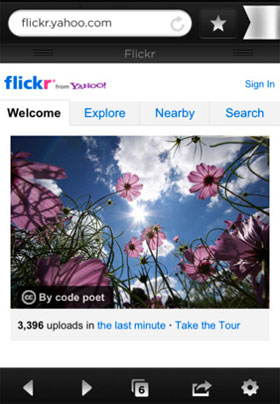 Axis
It lets users begin a search on a desktop and continue on iPhones and iPads, or vice versa. It also offers a faster, smarter search with instant answers and visual previews.
Axis is offered both as a standalone mobile browser for iOS devices and as a plug-in for desktop browsers running HTML5.
However, the launch wasn't without hiccups. Yahoo's terms of service (TOS) weren't issued simultaneously with Axis, and Australian blogger Nik Cubrilovic pointed out what he said was a security problem with the plug-in for the Google Chrome browser. Yahoo had to disable the plug-in for Chrome.
"Within three hours of pulling it down, a new one was up there with a fix," Ethan Batraski, Yahoo's director, product management, search innovation, told TechNewsWorld. "We've issued a new plug-in." All other plug-ins have been tested and found secure.
The TOS issue has also been fixed, Batraski said.
The Center of All Things Online
Axis lets users preview and interact with visual search results without leaving the page they're on. An instant answer feature shows results as users type in common searches such as requests for movie times and sports scores.
Axis also creates a personalized home page that includes users' most recently visited sites, bookmarks and other things. This stays with the user across desktops and iOS devices.
Owners of iPhones and iPads can swipe to move from one search result to the next. They also get a combined search box and address bar, as well as a sharing feature that lets them post pages they are viewing to Twitter or Pinterest.
"All of the search information seems to be stored server-side using your Yahoo account," Mike Kaply, the founder of Kaply Consulting, told TechNewsWorld. "So when you resume a search, you're just going back to the URL and search terms that were stored on the servers."
Leveraging the Multiple-Screen Phenomenon
"I think [Yahoo] actually gets Bill Gates' multiple screen vision of nearly a decade ago better than anyone else at the moment," Rob Enderle, principal analyst at the Enderle Group, told TechNewsWorld. "Creating a common experience which usurps the existing browsers is an excellent idea."
Browsers and mobile apps could be a promising new revenue source for Yahoo. However, Yahoo should offer versions for Android and Windows Phone, Kaply Consulting's Kaply suggested. "More platforms are better when you are trying to increase adoption."
Yahoo will release versions for Android and Windows Phone by the end of the year, the company's Batraski said.
Problems With Axis
The Chrome extension flaw found by Cubrilovic was overblown, Kaply Consulting's Kaply said. "There's a bigger issue in both the Firefox and Chrome extensions — they don't work properly on any HTTPS websites." These extensions "give the user mixed content warnings because [they are] injecting HTTP content into an HTTPS webpage."
HTTPS, or Hypertext Transport Protocol Secure, is used to encrypt online communications.
Separately, the Axis iPad app was "very usable and a really interesting way to search," but Kaply found that it seemed to filter out and reorder results. Axis appears "to have some algorithm on the back end that's deciding what's more important in the context of Axis versus regular Yahoo," Kaply said. Yahoo "should be more explicit" about why there's a difference in search results between the two.
What's in a Name?
The choice of the name "Axis" may raise some questions. That word had bad connotations in World War II and again in 2002 when then-president George W. Bush used the term "axis of evil" in his State of the Union Address to encompass Iran, Iraq and North Korea as sponsors of terrorism.
"We named [the browser] 'Axis' because we want it to be the focal point of your online experience and for your data to be constantly with you," Yahoo's Batraski said.
"The only thing all people will agree on with regard to a new name is that the guy who came up with it is an idiot," Enderle said. "I think Yahoo is safe with this name."