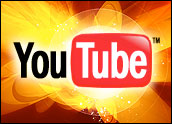 Google has unveiled the YouTube Video Editor, which lets people edit their videos in the cloud.
The application lets users merge clips into a longer video or edit down a video, among other things. Google said it will add new features based on user feedback.
The video editor is available on TestTube, which is a laboratory of sorts for YouTube.
About the YouTube Video Editor
The video editor lets users combine multiple short clips they have uploaded to create a longer video. It also lets them trim the beginning and ending of their videos.
Users can add soundtracks from Google's AudioSwap library. They can also create new videos without worrying about file formats, then publish them to YouTube with one click.
"We're looking forward to adding new features based on your feedback to make the video more powerful while still retaining its simplicity," Google's Rushabh Doshi and Joshua Siegel wrote on the YouTube blog.
"The video editor is pretty simplistic and only does two things," remarked Andrew Eisner, director of community and content at Retrevo. "It lets you rearrange some clips and add soundtracks from this new Google sound library," he added.
"We've released the editor into TestTube, which is where we push products we want the community to test out before we push them out more widely to the '.com' site," YouTube spokesperson Chris Dale told TechNewsWorld.
He declined to give a date for when the editor will be put into general circulation.
The Rough Edges
Some early users have complained that the editor is very slow and video takes a long time to load, but Dale pointed out that this is because the editor is online.
"Because it's based in the cloud, Video Editor's responsiveness is dependent on the strength and speed of your Internet connection," he remarked.
Other users have warned that Google's servers could be overloaded because edited videos have to be saved separately from the originals, and that will mean there may be several versions of a video online unless the earlier ones are deleted.
"We're not worried too much about this, and our users certainly shouldn't worry about it," Dale said. "We have enough servers to easily handle the 24 hours of video that is uploaded to YouTube every minute, and regularly challenge our users to upload even more content to YouTube."
Shaking Up the Industry
Google's entry into the free online video editing industry will shake things up for the incumbents, Retrevo's Eisner told TechNewsWorld.
"Sure, it validates the idea of this service, but it brings to mind that old story about the elephant stepping on the ant and saying, 'There, you've got your validation,'" Eisner explained. "It could spell trouble for some of the other online video editors unless they come up with some differentiation."
A host of free video editors is available online. They include Cuts from Rifftrax; Jaycuts, and Motionbox, which powers personal video uploads for Shutterfly and AOL.
Cuts is a service that lets users create and share their takes of any online video. They can insert sound effects, add captions and loop the parts they like the most. They can then embed their creation on any webpage or blog, or email it to their friends. It works with any platform and within any browser.
Motionbox offers a personal video service that lets users share videos only with people they select. It offers a basic free service as well as a premium, for-pay service. The premium service offers "virtually unlimited" video storage, high-quality downloads to a computer or iPod, a high-definition player and full-screen playback, DVDs and Flipbooks of members' videos and large file uploads.
Jaycuts is one of the free online video editors that offers differentiation by licensing its editor out, Eisner said.
"If you have a social media site or are building a travel site and want to let people edit videos on that site, you can let them do that by licensing Jaycuts' video editor," Eisner explained. "You can't do that with YouTube on your site, you'll have to go to the YouTube site."