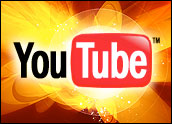 YouTube has opened up its application programming interfaces (APIs) to the world. This will let developers build what amounts to their own mini-YouTubes on their Web sites, blogs or Wikis.
"We now support upload, other write operations and internationalized standard feeds," wrote Stephanie Liu of the YouTube APIs and Tools Team on the YouTube blog.
Users will also get APIs for the video player and what's called a "chromeless player" — a bare-bones player using Adobe Shockwave Flash that can be customized and controlled with the player APIs to provide the look and feel the user wants.
Users get two types of authentication to control who logs into YouTube accounts on their Web sites, blogs or Wikis. One is AuthSub, for Web applications, where the Web application can acquire a secure token, and the other is ClientLogin, for installed applications.
The authentication capabilities let Website owners retain their users: "Your users can upload to YouTube, comment on videos, manipulate playlists and more all without leaving your site or app," Liu said.
Aggregating the Eyeballs
Web site owners will benefit from visitors being able to stay on their sites while accessing YouTube's functions because "now they can aggregate all the eyeballs on their sites," Paul Verna, senior analyst at e-Marketer, told TechNewsWorld.
Opening YouTube's APIs also "creates a broader palette for YouTube partners to customize the video experience they can deliver on their Web sites," he added. "Not only can they create videos on their Web site but they can do more with them."
While embedding YouTube into a Web site has been possible for quite a while, opening up the YouTube APIs will "help YouTube fend off the competition — there are a lot of folks in that space," Michael Gartenberg, of JupiterResearch, told TechNewsWorld.
"It takes YouTube one step beyond being just a destination site into being a platform in and of itself," he added.
Fighting the Competition
Online video is catching on, and there are plenty of players making inroads upon YouTube's turf.
YouTube and VideoEgg widgets are part of a class of video-laden widgets that consumers can assemble and paste into e-mail and on Web pages, including MySpace pages. These are what Forrester Research calls "MySpace furniture."
MySpace furniture consists of widgets "that make it easy for users to put rich media on a Web page," Forrester analyst Josh Bernoff said.
Other players are blinkx, EyeJot, Magnify.net, Panjea, SplashCast, Vuvox Network and Yodio.
Filling the Niches
Blinkx's blinx.it widget, when posted on a Web page, links browsers to videos relevant to the text on the page; EyeJot is a video e-mail application that lets you send EyeJots from your browser's toolbar and also supports sending messages to Twitter.
Magnify lets you assemble video collections based on a topic, then paste the collection into a Web site as a widget. It offers free upload, hosting and page layout.
Panjea basically lets users create their own broadcast channel player by combining graphics, sounds and videos from their own collections or from the Internet, into a video widget they then paste into any Web page or blog, or e-mail to friends.
SplashCast offers a form of viral broadcasting. When users add new content to its video widget, the updates are automatically broadcast to embedded SplashCast players all over the Web.
Vuvox offers a collection of authoring tools that let users collect, create and publish photos, videos and works of art.
Yodio lets users record their voices, over the phone by calling in, or on their PCs, and paste the widget into a Web page. It calls itself an "integrated, one-stop digital audio publishing service and marketplace."
Scrambling to Win
The corporate video is hot, especially for marketing and advertising.
A "lot of corporate users" embed videos they've uploaded to YouTube or one of its competitors, Jonathan Eunice, principal IT advisor at research firm Illuminata, told TechNewsWorld.
However, the very factor that made for YouTube's success — its broadcast capability — can sometimes hold it back, especially in the corporate world.
"The problem with uploading to YouTube is that it's so organized for broadcasting to everyone," Eunice said. "Veodia and some of the other services have an opportunity for more narrowcasting — making the videos available, but to more selected individuals, and/or with more security and authorization controls."
Veodia offers TV-quality live broadcasting and publishing using MPEG-4 technology in a Software as a Service mode.
Early YouTube API Integrators
Several companies have already begun leveraging the open YouTube APIs.
UC Berkeley is the first university to make videos of full courses available through YouTube. It offers more than 600 hours of videotaped courses and events on various topics.
It implemented the open YouTube APIs in its open source lecture capture and delivery system to streamline the production process and fully automate distribution of content, cutting the cost of maintaining the videos on YouTube.
Japanese consumer electronic products giant Casio has integrated the new YouTube Capture Mode in its Exilim line of digital cameras so users can upload videos easily to the Web.
Other early users have implemented the open APIs in different ways.
"There are many implications for this going forward in terms of extending YouTube's reach and concept," Gartenberg said. "Like all good ideas, it's only limited by your imagination."