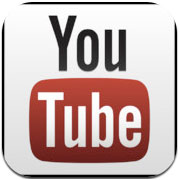 Remember Charlie?
YouTube isn't just about cat videos and basement productions anymore. Charlie's a big boy now, and YouTube has been growing up too.
The site has evolved into a full-fledged social media platform, and entertainment companies and other businesses have begun to take note.
"In a world of short attention spans, text is no longer enough," said Phil Starkovich, president of Sincell, which created a YouTube marketing product called Tube Toolbox.
"In order for businesses to truly get their message across quickly and keep people's attention, it takes video," he told TechNewsWorld.
The engagement provided by video content, in short, creates an emotional connection that's difficult to replicate with text alone.
"The goal is to make an emotional connection between the visitor and the company," Andrew Angus, founder and CEO of Switch Video, told TechNewsWorld.
The YouTube Edge
YouTube isn't the only social media site that offers video capabilities, but it was the first — and it remains the site with the most video-friendly tools and analytics.
"When businesses create and post videos on YouTube, it allows their customers to connect in a way that they have never done before," said Sincell's Starkovich. "In some cases, it might be an emotional connection. In others, it might give the customer a look behind the scenes and give a face to a company they had only known through text. No other social media site can tell a story about your product or company like YouTube can."
"Video itself has been around for a long time, but the way we consume it is always changing," Craig Kilgore, research and development manager with Mainstreethost, told TechNewsWorld. "YouTube gives us the ability to publish our content and measure success. It's what businesses do after measurement that will ultimately set them up for success or failure."
While other social media sites offer the opportunity to upload video, YouTube has always focused on this medium, as well as specially designed analytics to go along with it.
"From a social network point of view, YouTube has many of the features and functionalities — Likes, comments, shares, paid marketing, etc. — we are used to seeing in other social networks, including Facebook, Google+ and Twitter," said Kilgore. "What ultimately sets YouTube apart from these social networks is the fact that it's a platform built on video content. Marketers, companies and individuals often turn to YouTube as the starting point in their video marketing campaigns, and find a constantly evolving set of tools and video optimization features at their disposal."
Tubing Downsides
YouTube is only as good as the content uploaded to it, and the quality of that content varies widely.
"The only major downside to using YouTube for social media marketing, or any social network for that matter, is a lack of great content," said Kilgore. "If the videos you are publishing to YouTube are low quality and don't provide any true value to your audience, your video content may ultimately have a negative effect on your brand."
The solution? Create and upload professional, usable and competitive content.
"Like any type of content you create, you can avoid [negative effects of YouTubing] by having a goal, creating steps to achieve your goal, executing and measuring," advised Kilgore. "In addition to those steps, always keep in mind the demographic that will be consuming your content."
YouTube Evolution
YouTube, like other social media sites, has been evolving. One major change has been the removal of certain customization features, creating a kind of new YouTube branding effect.
"YouTube has made several changes throughout the years that casual YouTubers may not have noticed," said Starkovich. "The biggest change was done earlier this year when they took away many customization features from users in order to enforce a more cohesive look to channels. Users could no longer choose any background and color scheme that they wanted. They were forced into a new layout that would allow some customization but still have a similar look and feel across channels."
The change can be seen, in fact, as a sign of the social media site maturing.
"YouTube made this change as it matured from cat videos to a source of real video content that can be streamed not only to computers but phones and TVs," said Starkovich.
One of the arenas where YouTube is coming of age is in education. MIT's student-produced video initiative, for instance, has college students creating videos about science and engineering topics aimed at a K-12 audience, thus empowering them to communicate through video and stake their claim to new digital territory.
"In today's age, I personally feel that combining technology with education is a must," said Kilgore. "Not only will students relate to online video, it will give them a new way to consume educational topics."