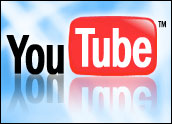 YouTube now requests users who want to post comments on the site to let it pull their full names from their Google+ accounts and use them instead of remaining anonymous.
However, users can refuse to do so, at which point they are confronted with a pop-up menu and must choose from a list of reasons to justify their decision.
This new feature is being rolled out to consumers in the United States first and will be made available internationally later, YouTube said. Partners, brands and organizations may have this capability in the future.
YouTube's Supplication
The new requirement will give users more options for how their videos are seen and discovered on YouTube, but the company soft-soaped its approach, saying it realizes that not everyone wants to employ their full name.
YouTube subscribers can continue using their existing usernames on the service by clicking the option stating they don't want to use their full names.
"If a rule is entirely voluntary, it is essentially unenforceable, so the reasoning behind the rule is largely self-serving," Charles King, principal analyst at Pund-It, pointed out. "That said, it also seems like a reasonable enough approach to deal with increasingly uncivil commentators."
The request "also formalizes a code of conduct which emphasizes civility and promises to monitor inappropriate behavior more closely," King told TechNewsWorld. "It may not be a perfect fix, but it seems better than the current situation."
Commenters' Wayward Ways
Comments on YouTube often degenerate into name-calling and obscenity. The problem has been going on for years.
This post on the "You Suck at Websites" blog shows how a comment on a video showing a mother panda's reaction when its baby sneezes sparked posts about animals' inactivity, then descended into obscenities and racism.
The problem is bad enough that the UserScripts website offers a script to hide YouTubecomments.
It's difficult to see what Google or YouTube can gain from an exercise that's entirely voluntary but, while "valuing and emphasizing positive qualities doesn't turn any child into a member of the choir, it seems an inherently better exercise than catering to the melodramatically uncivil," Pund-IT's King remarked.
However, "there will still be the odd sociopath and sorry person who enjoys wallowing in their own vented spleen," King said. "At best the sites can follow the simple lead of bouncers around the world: Keep an eye on troublemakers, try to make certain they don't bother paying customers, and 86 them when they get out of hand."
Ducking Trouble or Leveraging User Data?
One possibility being advanced for YouTube's move is that it wants to avoid the kind of trouble that occurred after attorney Mark Lesher and his wife Rhonda sued over defamatory messages posted anonymously about them on the Topix website.
The couple were awarded nearly US$14 million in May in the largest jury verdict over an online defamation case to date.
However, the judge hearing the case later overturned the ruling and ordered the Leshers to pay the defendants' court costs.
The idea that YouTube's move is an attempt to prevent legal difficulties stemming from anonymous postings "seems to be a reasonable assumption," Pund-IT's King commented.
Another possible reason for YouTube's move could be that Google has pushed forward with consolidating all its privacy policies. It also changed its terms of service (ToS) to combine data across all its services.
This sparked outrage among privacy advocates and sparked a complaint from the Electronic Privacy Information Center, which sued the Federal Trade Commission over the issue. EPIC considered Google's consolidation to be an imminent violation of the consent order the company signed with the FTC over the introduction of Google Buzz, an ill-fated attempt to make Gmail social.
Google spokesperson Abbi Tatton declined to provide further details.