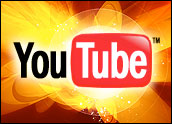 Despite predictions to the contrary, Adobe Flash won't be supplanted any time soon as a major video distribution vehicle on the World Wide Web, according to a software engineer at the Net's largest video sharing site, YouTube.
"[W]hile the <video> tag is a big step forward for open standards, the Adobe Flash Platform will continue to play a critical role in video distribution," John Harding wrote in the YouTube API Blog this week. He was referring to prognostications that a new version of the language to create pages on the Web, HTML5, will "kill" Flash as the primary video distribution technology on the Internet.
Doing what a service such as YouTube does requires more than what HTML can do, Harding maintained. "We need to do more than just point the browser at a video file like the image tag does — there's a lot more to it than just retrieving and displaying a video," he noted.
Content Protection Not in Cards
One limitation of HTML5 cited by Harding is its lack of support for a standard video format. YouTube converts its videos to the H.264 codec which can be viewed in Flash, a technology that works in most browsers. "Concerns about patents and licensing have prevented some browsers from supporting H.264," he explained. "[T]his in turn has prevented the HTML5 spec from requiring support for a standard format."
Those licensing problems may be eliminated with a new video standard backed by Google called "WebM." It could also provide HTML5 a standard to hang its hat on. "We are looking at it to see if it's a viable option for HTML5," Philippe Le Hegaret, interactive domain leaderfor the World Wide Web Consortium, told TechNewsWord from his office in Cambridge, Mass.
Flash, Harding also asserted, provides a more effective and reliable means of delivering video to a browser. "Simply pointing the browser at a URL is not good enough, as that doesn't allow users to easily get to the part of the video they want," he wrote.
He also pointed out that HTML5 doesn't provide any way to protect the content of video producers. That's something likely to remain missing from the HTML standard in the future, too. "That's not something we have been looking into, or we are planning to look into in HTML5," Le Hegaret observed.
Begging for Full-Screen Display
Another advantage of Flash over HTML5 is its ability to embed video on a Web page, Harding contended. "Flash is the only mechanism most websites allow for embedded content from other sites," he wrote.
It is easier to embed video in pages with Flash than with HTML5, Le Hegaret conceded. "HTML5 does not provide you with an easy way to embed the player," he explained. "The player has to be part of the page. With Flash, it's a package and you can point to the package from the page itself."
Harding also contended that the inability to display full-screen video in a browser is another HTML5 deficiency. "HD video begs to be watched in full screen, but that has not historically been possible with pure HTML," he wrote.
The current HTML5 spec doesn't support full-screen video for security reasons, Le Hegaret acknowledged. "However," he added, "some of the user agents have innovated ways to do so. Safari, for example, lets you do full screen."
Camera and microphone support is another missing element from HTML5, Harding maintained. "Flash Player has provided rich camera and microphone access for several years now, while HTML5 is just getting started," he stated.
"You have to realize that [HTML5] is a work in progress," Le Hegaret countered. "It could be described as being in beta."
Flash Not So Speedy
Not all Web video distributors are as supportive of Flash as YouTube. Van Nuys, Calif.-based Digital Playground, a large distributor of adult entertainment videos, recently announced it was moving to HTML5 for its products.
"Four years ago, when the adult entertainment industry was using Windows Media Player to deliver video, we were the first to go to Flash because it provided an easier and better experience for our customers," explained Digital Playground's founder and director Ali Joone.
"The same thing has happened with HTML5," he told TechNewsWorld. "We have all these devices coming into play — Internet TVs, set-top boxes, mobile handsets — and we'd like to offer the same content to everybody.
"It would cost a lot of money to develop tweaks for each one," he continued. "What's great about HTML5 is that it's an open standard so we can have one development cycle and have the same consistent user experience across the board."
Moreover, HTML5 performs better on mobile devices, which is a growing market for the industry. "With the Flash player that's in the Android phone," Joone said, "to render a page in Flash brings the phone to a crawl. With HTML5 there are no problems."