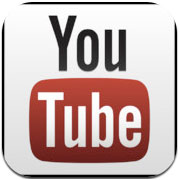 YouTube on Monday launched Capture, an app for iPhone and iPod touch that lets people share their videos instantaneously.
The new app is Google's first foray into instant video sharing from mobile devices and an effort to bring more homemade video content into its ecosystem by streamlining the sharing process.
"Clearly, consumers create tons of video on their phones," Avi Greengart, research director for consumer devices at Current Analysis, told TechNewsWorld. "The only thing surprising is that it took so long for Google to build an app for [sharing it]."
Capture allows for instantaneous creation and sharing, making it possible to record an event, edit the video, put in background music, and post it to YouTube in a matter of seconds.
"With YouTube so far, it's always been you shoot a video, upload it to your computer, go to YouTube.com, and then upload it," Alexander Debelov, cofounder and CEO of Virool, told TechNewsWorld. "It's been a multi-step process that requires time and energy on the user's part. This removes a lot of the friction that allows users to upload videos to the Web. It makes this process of uploading videos much easier, and it will increase the number of videos on their platform."
Focus on Creation
Until now, the only iOS YouTube app has been about consuming, not creating, video. That original YouTube app still exists, but the new Capture app, available for free through the iTunes store, lets people record video, do simple editing, and upload their creations instantly to YouTube, Google+, Facebook and Twitter.
Why did it take so long for Google to enter the mobile sharing arena?
"Part of the thing is that it's only recently that we have networks that are fast enough to upload high-definition video," said Greengart. "It's possible that Google didn't want to put an app like this out until the networks were fast enough to support it."
Why Not Android?
The app is, at the moment, only available for the iPhone and iPod touch, not Google's own Android mobile OS.
"With the Android platform, there are different phones with different cameras and camera quality," said Debelov. "With the iPhone, the camera quality is fairly consistent and fairly good."
Whatever the reasoning behind the iOS-only release, there is likely to be an Android version out before too long.
"The goal here is simply to make video uploading easier, so it's not aimed at any one audience," Peter Jarich, VP of consumer and infrastructure at Current Analysis, told TechNewsWorld. "I wouldn't expect the Android app to take very long."
App Territory
Capture's iOS release comes on the heels of various app skirmishes between Apple and Google, including the one most recently over Apple Maps vs. Google Maps.
"The story here isn't that it's a greater app or a nice way for folks to record video and post it," said Jarich. "The real angle is we've got this continuing Google vs. Apple thing going on."
Google has an interest in having its apps front and center on Apple's devices, however, if only because of the market share involved. For a company whose business model relies on the number of eyes on its products and services, it makes sense for the company's apps to be an active part of the iOS ecosystem.
"Google and Apple don't hate each other," said Greengart. "Google is in the business of selling advertising. If there's a platform with enough advertisers, Google wants to be on it. Google does not prioritize its platform exclusively. It doesn't favor Android. It favors getting money from consumers."
Capture is not entirely unique in the marketplace, since other apps and phone cameras already allow for basic video editing and social sharing. It does, however, put the Google and YouTube brand on the process, and in so doing could increase the number of videos uploaded daily to YouTube.
The basic equation is that more video content equals more advertising revenue. And the branding of the app draws users further into the Google universe's suite of products and services — and the corresponding analytics that go with them.
"They're hoping that they can make the entire Google ecosystem of apps and services stickier," said Greengart. "The more you use them, the more they know about you, and the more valuable you are to them and to advertisers."