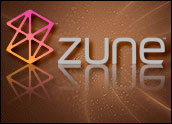 Five years after it first launched its Zune portable digital media player, Microsoft has reportedly decided to stop making the device.
However, it will apparently continue to offer the Zune music and media service on Windows Phone 7 smartphones, as well as the Xbox 360.
Microsoft did not respond to requests for comment.
Will Zune's Soul Go Marching On?
Microsoft has reportedly stated that Windows Phone will be the focus for its mobile music and video strategy. However, it has pledged to honor the warranties for owners of existing Zune devices as well as those who purchase the last devices on the market.
Zune MP3 players will continue to work with Zune services as they do now.
However, it's not certain that the Zune service will remain viable.
"This is really two questions — the viability of Zune as a music store, and the issue of devices," Russ Crupnick, a senior vice president at the NPD Group, told TechNewsWorld.
Zune will face a "tremendous challenge" as a music store because, "if there's a No. 2 [after the iTunes store], it's Amazon, and my view is there's no room for a No. 3," Crupnick said.
Also, the challenge from streaming music services such as Pandora and Spotify means "it's not clear there's any space for a Zune music service," Crupnick remarked.
ZuneInsider states that Microsoft rolled out the Zune Music Marketplace and Zune Music Pass in Canada and made changes to the Zune Music Pass pricing.
Whither the Consolidated Music Device?
Microsoft's idea of making Windows Phone the focus for its Zune service may not catch on either.
"It's going to take a few years to get used to the vision of a single mobile device for music," Crupnick said.
The same may hold true for Apple if it eventually tries to do away with the iPod and focus solely on the iPhone as a mobile music device. That may not happen for a while, though — on Tuesday, it updated two iPod models. Other models did not receive updates, though they weren't explicitly discontinued, either, contrary to rumors that they would soon be axed.
Instead, Apple CEO Tim Cook stated that Apple has 70 percent of the portable music player market and that it sold 45 million iPods in the first half of this year and left it at that.
"One third of iTunes users are using old-school iPods, not the touch, and nearly half of iTunes users with connected devices are using the iPod touch and not iPhones or iPads," Crupnick pointed out.