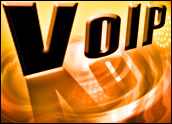 Over the past several years, as enterprises have been deploying voice over IP (VoIP) with more frequency, many have learned that the first step in the VoIP lifecycle process should be a complete assessment of network readiness.
This is just one of the common stumbling blocks that organizations will want to avoid in setting up a VoIP system.
Three major areas that should be addressed in any VoIP project include pre-deployment assessment, deployment and maintenance.
Before You Deploy …
During pre-deployment, organizations need to assess the general health and readiness of the network prior to deploying VoIP. One of the best ways to do this is by establishing baselines of the existing infrastructure.
To be meaningful, this assessment should be carried out across the enterprise network to ensure integrity of the entire system. Along with this assessment, a baseline for the legacy voice environment, if one already exists, should be established. If an organization knows how its network behaves on a regular basis, it will be more prepared to deal with any implications or issues VoIP brings to the equation.
For example, how many calls go from building to building? What are peak usage times? All of this information will show actual traffic patterns. It is important to realize that network problems that may not cause problems for data applications may be very problematic for VoIP. Baselining can help to provide a level of confidence in identifying potential problems down the road.
Sniffing for Problems
Once VoIP is deployed, monitoring call performance and quality is critical in optimizing user satisfaction and determining any conflicts between data and VoIP traffic. Organizations must remember that employees are used to the reliability of the traditional telephone system and will not want to waste time with a new system that causes issues or problems. Network administrators must be able to quickly detect and troubleshoot VoIP performance problems.
Problems of which traditional network applications are very tolerant — including jitter, latency and packet loss — are completely destructive on a converged VoIP network.
Latency, or the time it takes for packets to travel across the network, is often caused by network congestion in the absence of adequate QoS configuration. Talk-overs, or callers speaking over each other, are a common result of latency. Latency can also cause echoes, an effect where the speaker's voice feeds back to the speaker after some delay. Some VoIP systems attempt to cancel echoes, but this is not always successful.
Jitter, on the other hand, causes odd sound effects like static or stuttering. If jitter levels are high enough, packet loss can result, with parts of the conversation lost forever. Lastly, packet loss occurs because there is a physical layer corruption or lack of adequate QoS provisions.
Make It Measurable
IT administrators need a system that provides the Mean Opinion Score (MOS) for both individual call as well as the aggregate value for an overall network segment. Without per-call MOS, jitter and latency are rough quality indicators, neglecting codec loss and samples per packet. Without per-call quality metrics, administrators cannot determine if upgrading equipment or bandwidth will improve the end-user experience.
Administrators need per-call MOS metrics to evaluate if upgraded switches, routers and network services show a satisfactory ROI. In the end, network visibility and monitoring tools alert IT managers to current or impending performance problems and enable them to manage VoIP proactively by changing configurations or adding capacity.
After deployment, proper VoIP monitoring includes a combination of metrics for general network performance and specific voice end-user quality of experience. Constant monitoring will validate QoS operations, reveal network traffic patterns that affect VoIP, and provide alerts when performance declines.
As application traffic changes over time, administrators may need to tweak the network to maintain the same level of VoIP performance. VoIP management tools must provide monitoring and reporting on network changes to identify sites with degraded performance, changes in call volume distribution, and new sites and applications. With this visibility into both network performance and VoIP end-user quality of experience, administrators can maintain high-quality VoIP performance by shaping traffic, changing options, adjusting call settings and provisioning more bandwidth.
In the end, organizations must remember that maintenance and proactive troubleshooting is a way of life and a job that never gets done.
---
Jay Botelho
is the director of product management at
WildPackets
.