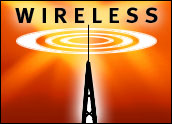 Sprint's new 4G wireless WiMax network has finally moved from the drawing board to the city of Baltimore, where the company has just launched its so-called Xohm service.
Xohm is basically a wireless broadband service running on 2.5 GHz (gigahertz). It is designed deliver 2 to 4 Mbps (megabit per second) downloads and work with laptops, PCs, and mobile phones that already have WiMax antennas built in — or via a handful of available WiMax cards or modems.
"This is truly an historic day with the birth of a completely new Internet-based business model that alters the dynamics of the traditional telecom industry," noted Barry West, president of Sprint's Xohm business unit.
"Wireless consumers will experience WiMax device and Xohm service innovation on multiple levels as the computer, Internet, telecom and consumer electronics industries converge to redefine wireless mobility," he added.
One Big Hot Spot
While Sprint's Xohm network is currently limited to Baltimore, the company says Chicago and Washington, D.C., are up next, followed by Dallas, Fort Worth, Boston, Providence and Philadelphia, though Sprint hasn't publicized a definite delivery timeline.
WiMax services are typically deployed across an entire city, which can effectively turn the city into one big wireless hotspot. WiMax lets users take laptops with them out and about without having to connect to a WiFi hotspot for Internet access.
Of course, cellular service providers also offer Internet access via laptop cards or USB dongles. However, those services usually rely on networks that are slower than WiMax technology. In addition, the monthly plans for such services usually come with long-term contracts, monthly download limits, and prices that aren't competitive with cable or DSL (digital subscriber line) services, which tend to offer much faster download speeds to consumers' homes for lower prices.
New Business Model
While Xohm may be able to outpace 3G wireless technologies from other carriers in terms of download speed, Sprint doesn't seem to be positioning Xohm for a speed-based race.
Instead, the company is pushing a consumer-friendly business model that doesn't require long-term service contracts. Granted, consumers will have to shell out for the WiMax modems or laptops cards themselves, rather than get them subsidized for "free" by signing long-term contracts — a typical practice among wireless carriers.
Plus, while most cellular-based service plans have monthly download limits of about 5 GB, Xohm doesn't have limits, making it an option for heavy media downloading customers.
At launch, the plans offer a US$10 day pass, $25 monthly home Internet service and a $30 monthly on-the-go service. To sweeten the deal, Sprint's offering a special $50 "Pick 2 for Life" monthly service option that covers two different WiMax devices.
Customers can buy the necessary hardware and activate the service online. The Xohm service also includes a customizable Web site, called "MyXohm," that focuses on local services and entertainment content and provides security services, hosted storage and interactive communications.
The Hardware
Sprint on Monday also began selling Xohm-branded Samsung Express air cards for $59.99 and ZyXEL modems for $79.99. Sprint says it will offer additional devices, like a ZTE USB WiMax modem, and that other computer-related manufacturers will offer WiMax-ready devices — like Intel Centrino 2 WiMax notebook PCs and the Nokia N810 WiMAX Edition — which Sprint says are expected to hit the market later this year.
Later this year, Sprint also plans to offer a dual-mode 3G-4G device that will work with Sprint's existing nationwide Now network, as well as the Xohm WiMax networks in Baltimore and other cities.
Not So Fast?
While Sprint is looking to make Xohm all the rage in Baltimore, it's also prepping to complete the merger of its Xohm WiMax assets with WiMax provider Clearwire. The result with be a new company that will retain the Clearwire name. Sprint says the new company will continue to deploy a nationwide mobile WiMax network, and following the transaction, Sprint will be the only national wireless carrier to sell 4G services through a mobile virtual network operator structure with the new Clearwire.
The Sprint Xohm-Clearwire merger is expected to be completed in by the end of 2008.
Just Another Internet Service Option?
"I'm pretty underwhelmed by WiMax so far … it's taken so long for it to roll out that really, from what I've seen, the 3G networks have more than doubled their subscriber base from about 11 million to 27 million over the last year," Charles King, principal analyst for Pund-IT, told TechNewsWorld.
"The focus is a lot on the robust download and upload speeds with WiMax — the WiMax technology is actually pretty cool — but the potential for the market seems predicated on the idea that people will willingly pay for networks that will support robust media offerings like downloadable television or film to mobile devices, and I haven't seen a lot of evidence that suggest the demand is more than niche markets," he added.
However, King noted, "If Xohm is even marginally successful, it wouldn't surprise me if we start seeing some very aggressive price reductions by Verizon and the other 3G service providers as well."