Capcom on Sunday introduced the first of four new characters for its upcoming Street Fighter V, as it continued a reveal that promises a more connected, less confusing experience for players of the next installment in the decades-old series.
Whether in a dark alley or a sunny park, any encounter with Necalli would trigger the run-and-hide side of the fight or flight response. Necalli takes on his opponents with an animalistic style of fighting that makes up for in pure brutality what it lacks in finesse, according to Capcom Community Manager Peter Rosas.
Behind those wild and unreadable eyes, however, lives genius. Necalli is a close-quarters technicians who ravages rivals with straightforward attacks and, with the command of a quarterback, tosses opponents to the perfect spot to receive their next set of blows.
For his V-Skill, Street Fighter V's metered special attacks, Necalli performs a ground pound that sends explosions tearing toward his opponents. Players can user their joysticks to control the distance the explosion travels, which literally allows them to put the heat on challengers.
Timed Trials
Capcom introduced Necalli during a livestream at the 2015 EVO Championship Fighting Series, but it'll keep a lid on his mysterious origins for now. The studio will divulge more information about his origin story "in due time."
Gamers who did not attend E3 will have an opportunity to try out Street Fighter V on Thursday, when the beta period begins. It will run for five days, though its cast of characters will be limited, according to Capcom spokesperson Alicia Kim.
"I can confirm that Necalli and Ken are not in the beta, which is based on the E3 build and has six characters," she told TechNewsWorld.
The beta period, a PlayStation 4 exclusive, initially will feature only Ryu, Chun-Li, Nash and M. Bison. Cammy and Birdie will join the action on Saturday.
No Supers, Alphas or Arcades
Capcom will fuel the hype train by periodically introducing characters, a tactic that has become a popular way to stoke gamers' interest in fighting games. It already has shown off a new-look Ken, with his fiery persona truly separating him from sparring partner Ryu.
Capcom will offer downloadable content differently than the current common model.At a time when season passes have become the norm, Capcom will abandon the subscription model for delivering DLC, and instead will give it to players all at once. However, they will have to earn it.
Street Fighter V's DLC will be completely free, but players must play the game, and presumably unlock the content as they would typically earn achievement badges. Instead of trophies and badges, however, players will unlock new content.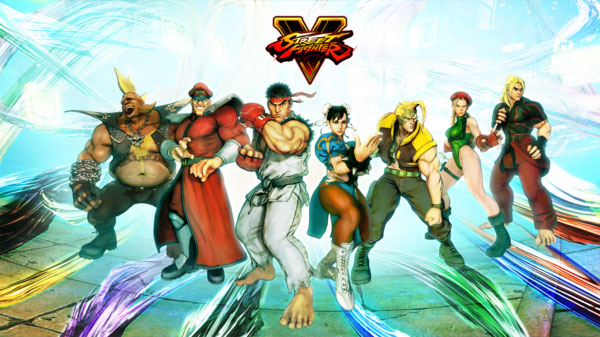 About 43 percent of respondents to an IDC survey said they had played a fighting game during the second quarter of last year, said games research director Lewis Ward.
About 12 percent of them indicated that they purchased add-on packs for a fighting game during that time, he noted.
Fighting games, one of the top genres in gaming, was fourth behind third-place RPGs, second-place shooters, and first-place action-adventure games. With just over one in 10 players consuming the extra content fighting games offered, Capcom decided simply to give it to anyone willing to fight hard enough for it — no bank cards necessary.
In that same spirit, Street Fighter V will have just one edition. Street Fighter IV, released in 2008, was offered in Ultra, Alpha and Arcade editions over the years. That disjointed release strategy — plus all of the DLC that came with each of those editions — splintered the series, but it will be different next time around.
Street Fighter V is set to launch in 2016 on PC and PlayStation V. Capcom confirmed that it has no intention of releasing the game on Xbox One.