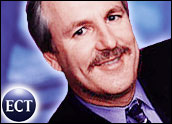 Crisis breeds change, and given people don't like change, this can result in market shifts in months that otherwise might have taken years. This week, three things happened that I can tie back into this theme. AMD, driven by crisis, provided a strong example of how the U.S. could address its financial crisis by changing what was a going-out-of-business disadvantage into a potential competitive advantage.
I attended the HP Imaging and Printing conference and became convinced that the lack of a crisis may cause HP to miss what appears to be a clear change in its industry. As those of you who follow me know, I've been on the fence with regard to presidential candidates, and the crisis forced me to look at things differently and make a selection that I wouldn't have otherwise made myself.
All of this ties back to crisis and how threatening people's jobs, homes and incomes can result in changes that are often unanticipated and come far more quickly than we can comprehend.
I'll close with my product of the week — the Generation 2 Slacker player, which may signify a massive change in the MP3 market.
AMD's Crisis-Driven Epiphany
AMD has never really been in a winning position. Brought on initially by Intel to be a second-source supplier of microprocessors, the company has always been subordinate to its larger competitor. While it has been faster to certain technologies, it has never had the scale or resources to truly compete, and a few months ago after missing a critical launch date with the Barcelona product, AMD was put on 24-month death watch.
Instead of sitting around and blaming others, the company got its collective butt in gear and came up with a creative solution. Abu Dhabi had been successfully investing in U.S. companies with the long-term goal of preparing for the eventual collapse of the oil industry and was interested in investments that could benefit from cash infusions near-term but wouldn't provide significant returns until that anticipated future when they would be needed. In short, it was one of the few sources for cash that didn't require initial and immediate returns on investment.
Microprocessor fabrication has massive upfront costs with the benefits coming years later. Being able to invest more aggressively should mean the years later return should also be greater, but few companies can take the initial hit for these future returns because investors and analysts tend to live on quarterly results. By partnering with Abu Dhabi, AMD was able to remove this incredibly painful process from its books while still gaining the competitive advantage and much of the financial advantage of the traditional approach.
In short, it was able to achieve the very rare result of having its cake and eating it too, while its partner is positioned to benefit significantly when this gamble pays out and the future products become available. AMD takes very little additional risk, assures its own survival and has the opportunity to move against Intel with financial advantage, for once. Because of Intel's size, it will have difficulty making the same move even if it wanted to — which should, at least for the near term, give AMD a substantial resource and cost advantage in some segments.
Because of the crisis, AMD thought differently and emerged a much stronger company.
HP Printing and Imaging: Avoiding Change
HP Printing and Imaging is a powerhouse in its industry. Generating mammoth amounts of revenue and profit for its parent, this division, short term, will likely significantly help HP avoid the kind of selloff that is plaguing a lot of the technology market — particularly high-flying Apple. The division represents HP's conservative base and seems far from any crisis. However, with the current economic conditions, crisis is coming, and one of the things that may eventually get cut sharply is printing.
The division is kind of mislabeled because other than the Halo telepresence (teleconferencing) offering, it does little of what I think of as "imaging." Monitors and workstations that create images for partners like DreamWorks belong to another division, picture viewers — which effectively replace or supplement printers — also belong to another division. Digital Cameras have been discontinued, and e-paper — which has been in the news of late as Amazon's second-generation Kindle (up against a new e-book from Sony) was leaked, and Esquire did its first ever e-paper cover — isn't currently something HP offers.
HP does amazing things with printing, currently replacing at an aggressive pace the analog printers and processes used all over the world to create books, magazines and billboards with digital technologies that print the same things with more flexibility, less cost and less use of natural resources and more environmentally safe technologies like water-based ink. Yet, if you look around, billboards are being replaced by video displays, pictures with picture viewers, and books with electronic media — and most legacy magazines and newspapers are on death watch.
The combination of financial crisis and the need for conservation should create a driving need to reduce printing and force otherwise reluctant people, schools and companies to find alternatives to this consumption — and the only product truly positioned for this change is Halo, HP's telepresence offering. Yet, even here, Cisco — with its Visual Networking initiative, free bundles and massive marketing and product placement — seems to have the edge.
In the end, it was a talk on disruptive technology at the end of the event that drove this home for me. The speaker pointed to newspapers, magazines and books as never-ending sustaining technologies and digital alternatives as little more than fads. I could almost imagine a predecessor selling buggies pointing out that cars were loud, expensive, ran on gas (or electricity) that no one sold and weren't even smart enough to keep from going off a cliff. Horses were here to stay because they ran on grass, were all terrain (didn't need roads), and were comparatively intelligent. Cars would be bought by people who had more money than sense, but horses and buggies were not going anyplace.
Those who fail to learn from history …
Picking a Presidential Candidate
I've spent a lot of time agonizing over my choice for U.S. president during the current crisis. One answer in the last debate helped me make the choice, because I'd concluded that government honesty and the economy were the most important problems to be solved. When asked to prioritize energy, healthcare and social security, Obama gave what to me was both the most honest and most successful response by prioritizing energy first as the way to fix the economy and do the rest.
It wasn't as popular as McCain's "do everything" answer, but it was both achievable and would address my primary economic concern. As a result, I'm no longer on the fence, I still believe that no one deserves the job more than McCain, but I believe the job can be better done by Obama, and the nation needs the job done well. Crisis changed me.
Product of the Week: Slacker Generation 2 Media Player
I really hate managing music. I don't have the time to do it, I don't like doing it, and with gigabytes of ripped songs it takes hours to do it right and build playlists that I tire of in days. The Slacker service allows me to pick stations of music, and every time I connect, it automatically replaces most all the songs on my player with fresh tracks.
I can then vote on these tracks making the service and player learn my likes and improve accuracy of the songs it picks over time. The first-generation player felt like it was designed by Harley-Davidson in the bad years. The new generation-two player, while not yet up to Apple standards, is very usable and much more attractive.
Clearly Eric Benderoff, who reviewed the player, agrees. The review is worth reading, and the fact the music is free really adds to the value. Because this week's column is about change, because this is the kind of product that speaks to my needs (iTunes is still too much work for me), and because this product is both innovative and provides free music, it is my product of the week.
---
Rob Enderle
is a TechNewsWorld columnist and the principal analyst for the
Enderle Group
, a consultancy that focuses on personal technology products and trends.
---