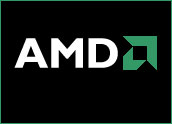 AMD is attempting to take computing to a new level with the launch of its 2014 AMD A-Series Accelerated Processing Units.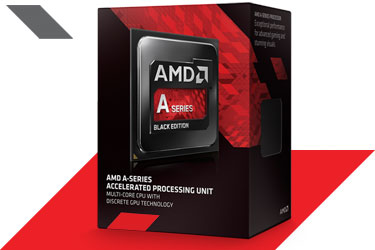 The A-Series APUs include AMD's Radeon R7 graphics technology and are codenamed "Kaveri." The chips mark the first time that AMD has used the Heterogeneous System Architecture in an APU — a way to let the chip evenly allocate and give access to resources like memory between the central processing unit and graphics processing unit cores, which afford greater performance and efficiency.
'Flattening the Architecture'
"APUs already integrate the CPU and GPU cores on the same chip, but this generation integrates AMD's latest [Graphics Core Next] graphics architecture in an HSA configuration, which essentially allows applications to access the GPU cores just like they would the CPU cores," Jim McGregor, principal analyst at Tirias Research, told TechNewsWorld.
"It essentially flattens out the architecture to allow for all the CPUs and GPUs to be viewed as general purpose compute units that can be directly programmed," McGregor added.
"In addition, AMD and the HSA Foundation partners are working on the software tools to allow GPU programming using standard software languages like C++ and Java," he noted.
"In essence, Kaveri contains four CPU cores and eight GPU cores which can be programmed individually and all share common memory resources," Charles King, principal analyst at Pund-IT, told TechNewsWorld.
"That's in contrast to traditional environments in which CPUs and GPUs leverage separate memory resources, and programming functions are far less flexible," he explained.
Compute Cores
The APUs can house as many as 12 compute cores — up to four CPU and eight GPU cores. The GCN Architecture, which utilizes Radeon R7 Series graphics, offers a high level of performance and support for DirectX 11.22, according to AMD.
The APUs additionally offer support for Mantle, an application programming interface that is said to make game optimization simpler for developers and programmers, while allowing them to boost game performance. The chips also allow the use of AMD TrueAudio Technology, a 32-channel surround sound audio system.
4K Support
Elsewhere, the A-Series APUs support UltraHD/4K resolutions, with video post-processing tools designed to enhance and upscale 1080p-resolution videos on Ultra-HD capable monitors and televisions.
To highlight the performance of the new APUs, AMD is shipping the A10-7850K and A10-7700K models with copies of Battlefield 4, EA's recent hit first-person shooter game.
The A10-7850K is the high-end model of the new A-Series APUs. It features four CPU and eight GPU cores, with a max turbo core speed of 4.0 GHz and default CPU frequency of 3.7 GHz.
The A10-7700K and A8-7600 have the same number of cores — four CPUs and eight GPUs — but the former has a max turbo core of 3.8 GHz compared with 3.8/3.3 GHz and a default CPU frequency of 3. 4GHz compared with 3.3/3.1 GHz.
All models have a GPU frequency of 720 MHz and a 4 MB L2 cache. The A10-7850K is priced at US$173; the A10-7700K at $152; and the A8-7600 at $119.
The A10-7850K and A10-7700K are now available in processor-in-a-box options, while the A8-7600 will start shipping this quarter. The APUs are also now available in PCs sold by AMD's partners.
Fresh Ammo
AMD surely hopes the APUs will be a key weapon in its long tussle with rival Intel.
"AMD has better GPU technology and the only fully heterogeneous architecture, which actually puts them a step ahead of Intel," Tirias' McGregor noted.
"With that said, Intel still has advantages in CPU technology and process technology, but GPUs are becoming more important to the visual computing experience and in processing a broader range of applications," he added.
"On the x86 front, Intel delivers far better CPU performance than AMD and that divide is likely to keep widening as the company drives increasingly sophisticated manufacturing processes," Pund-IT's King pointed out.
"However, Intel's native graphics features trail AMD, which has long provided excellent graphics via its 2006 acquisition of ATI," he said. "Nvidia's graphics are typically described as equal or superior to AMD's but the company doesn't have an x86 play beyond supplying discrete graphics capabilities in Intel-based gaming PCS and laptops."