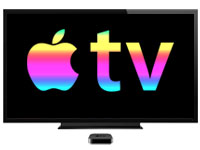 In the first three quarters of 2014, the Google Chromecast and Amazon Fire TV made stunning gains in sales activity versus the market-leading Roku and the No. 2 device from 2012 and 2013, the Apple TV, according to a study that made the rounds this week.
Roku snapped up 29 percent of sales (down from 46 percent in 2013), while Google Chromecast rose to claim 20 percent of device sales, edging past the Apple TV sales share of 17 percent (down from 26 percent), Parks Associates reported. The Amazon Fire TV, which didn't even appear until April, is already in fourth place, with 10 percent of sales.
"Nearly 50 percent of video content that U.S. consumers watch on a TV set is non-linear, up from 38 percent in 2010, and it is already the majority for people 18-44," noted Barbara Kraus, director of research for Parks.
"The market is changing rapidly to account for these new digital media habits. Roku now offers a streaming stick, and Amazon's Fire TV streaming stick leaves Apple as the only top player without a stick product in the streaming media device category," she observed.
There is a bit of a leap in Kraus' statement, as she seems to imply that Apple is not changing to account for these new digital media habits because it does not have a cheaper streaming media stick itself (just an old-school puck). Never mind that the aging Apple TV still does its job better than, just as well as, or nearly as well as all of the competitors in most every category.
As for the data, there's no need to cry wolf here. Just because someone bought a US$35 streaming media stick (like the Chromecast) doesn't mean it's being used in a significant way. The widely circulated stats say nothing about the level of usage inside of households or even how many units of each device actually are in households right now. Plus, Parks doesn't reveal how much revenue flows through those devices — streaming media subscriptions, or rented or purchased content.
Not Apple's Battle
Of course, Google and Amazon have very different approaches from Apple. The more Google knows about its users, the better it can target them to generate advertising revenue. The larger the number of Prime customers Amazon has, the more products it can sell. Streaming media could be a loss leader for Amazon, much like a specially priced gallon of milk might be for a grocery store.
Apple's sales models are more direct. Buy or rent video. Use it on any Apple device. Sell more Apple hardware. Sell more apps. Make it all work together seamlessly. Sure, streaming media devices are all similar — right now. However, I believe that Apple's vision for its next Apple TV is significantly different — which is why Apple doesn't need a streaming media stick to compete with this new sales push, which certainly will extend into the holidays.
Apple just needs a better Apple TV — and the hardware form factor and a $40 price point are far from its key concerns.
Why?
I believe that Apple isn't worried about battling it out to deliver the best streaming media device. Seriously, that's not a very lofty goal. Nor is having more devices built into HDTVs or sold into homes. Right now, as near as I can tell, most streaming media usage is focused primarily on streaming TV shows and watching movies, much of them filtered through Netflix and Amazon Prime.
So, would Apple want to build a cheap streaming media stick — which may be limited in its performance and upgradability over a few years — just so it can have more people streaming Netflix content through its Apple TV?
Right now, I believe that most of the streaming media device purchase activity is highly focused on streaming TV and movies. It's not about apps. It's not about games. It's not about family photos or slinging smartphone content to a big screen TV.
I believe that Apple is thinking far ahead and is willing to lose sales right now to the competition.
Living Room of the Future
Seriously, does anyone believe that a company with Apple's resources has not built a streaming media stick yet because it can't do it? Apple easily could have released a streaming media stick in time for the 2014 holidays. Why hasn't it? Personally, I believe that Apple has not made a significant new Apple TV hardware change yet because Tim Cook knows that Apple's next move in this "no longer a hobby" space should be significant.
We already know that Apple's upcoming Apple Watch will be able to control an Apple TV. The old ones or some new one that only Tim Cook has at home? It doesn't matter. What will matter in the next battle for the living room will be far greater — continuity with a consumer's Apple home.
That means being able to pause your Apple TV and take a phone call by tapping your wrist. Being able to make a leap forward in time. Cook repeatedly has said that it feels as it the TV experience has been left behind, that it's old and unchanged. In Apple-speak, that's an invitation to believe that Apple is working on modernizing the experience.
A stick form factor at a $40 price point does little to push the living room experience. Apple's next Apple TV move has the potential to make a much bigger impression, and that's what I expect out of Apple here — something that focuses less on the device or even the price and instead focuses squarely on the user experience. What will make walking into your living room and sitting down on the couch a much more pleasant, fun, engaging or relaxing experience?
That is where Apple is heading in 2015 with the Apple TV.
Apps and HomeKit
What Apple truly brings to the living room is a ready-to-rock-and-roll app ecosystem with developers hungry to start exploiting the Apple Watch — and sometime soon, the Apple TV. This is where a big leap will be made: apps and games and new ways to view and control and interact with content.
I also believe that Apple has already set the stage for its vision of "continuity," and the next Apple TV will be part of that. How would a family get closer together via FaceTime with a streaming media stick? Apple might not include a camera on its next Apple TV, but I bet Apple has considered it. That's because it's a connective feature — both for families and business meeting rooms.
As for HomeKit and home automation devices that should work seamlessly together, it's hard to image that Apple would leave out the Apple TV. It is easy for me to imagine, however, that an ambitious and powerful streaming media device might need a form factor larger than a streaming media stick to do all of these things really well.
All of this is why I find the Parks Associates data interesting but relatively meaningless — especially as more and more HDTVs are being sold with relatively functional "smart TV" capabilities for streaming media via Netflix, HBO, Hulu or Amazon.
I don't believe that Apple cares much about having the best streaming media experience.
I do believe that Apple very much wants to make a big leap forward in the living room… and a simple device that is mostly just a conduit for streaming media is not it.
Think bigger, more inclusive, more transformative. That's what Apple is heading toward — even as other streaming media sticks fill holiday stockings this season.