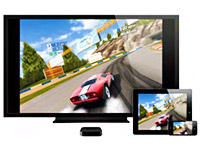 Apple's pretty much annual October new product media event usually is preceded by a cute invitation sent to journalists. The invitation typically includes a phrase or graphic element that provides a vague clue to the secret agenda of the event.
Presumably, this is to drum up excitement and speculation, in addition to creating an ah-ha moment when the audience understands the connection between the invitation and the actual announcement.
This year, Apple's hint is this: "It's been way too long." That is the worst teaser I've ever heard.
What Haven't You Been Doing Lately?
Consider the phrase: It's been way too long since… what? Since we've seen you last? Since we partied like there was no tomorrow? Nah. In Apple Land, the connotation immediately turns to products and product announcements.
Which then naturally turns to this: Which product hasn't been updated in "way too long?" Which product has been neglected? Which product is in desperate need of a makeover?
I don't consider myself a glass-half-empty kind of guy, but I found myself immediately considering the products that Apple has been futzing around with when I saw the teaser invite. Turns out, there are plenty of Apple products that seem stale.
The MacBook Air, which has sported the same basic form factor since Steve Jobs introduced it in 2008, comes to mind. Apple added the even smaller 11-incher in October of 2010 — four years ago. Sure, there've been some minor upgrades along the way, but it's been four years — and not even a color refresh.
What's worse, the MacBook Air hasn't had a Retina display. The MacBook Pro with Retina display came out two years ago in October of 2012. Is that way too long? Maybe. It sure feels like it — but hey, that's not Apple's fault, right? You just can't power a Retina display with a battery in a super light MacBook Air form factor. Laws of physics and whatnot.
The technical challenges aren't the point here — nor is the waiting game for Intel's next-generation Broadwell processors, which are well suited to being crammed into a shrinking form factor.
There are rumors that Apple is working on a 12-inch Retina-based MacBook Air variant, which it could even offer in Gold, Silver and Space Gray colors, but the point remains: It's been way too long gives the speculation a negative spin, as if Apple has been neglecting a product rather than working feverishly on it and giving it the attention it deserves.
Which Other Products Have Stagnated?
See how easy it is to consider Apple's invite phrase in a negative light? I just used the word "stagnated," which isn't a word you want associated with your products — like say, the Mac mini, which has been largely ignored for two years. Or the iMac, which has gotten some touchups here and there, but no Retina displays.
Odds are, Apple will update the iMac with a Retina display sometime soon — but now? Maybe. Neither product gets enough consumer attention to justify being the subject of Apple's teaser, though.
There is only one product that clearly stands out here, and it's the long-neglected Apple TV. The last hardware update was in March of 2012. There have been lots of minor additions and updates to the software, but the ingenuity and power of the hardware itself? For fans of the living room couch, it's been languishing in obscurity.
Finally. That is the first impression that Apple calls up with "It's been way too long."
That's really sad, because in reality, I'm excited and optimistic that Apple will — finally — make a serious push into the living room with a more powerful Apple TV and a much-improved content experience.
The phrase, "It's been way too long," could be applied to the way we watch and consume television. It's been way too long since consumers had a really great new way to watch TV. For anyone who pays attention to their budgets and how they spend on entertainment, it's hard to find any reason to be pleased with the bundles offered by our cable and satellite TV services.
So, even though the teaser could be the harbinger of a brand new world of awesomeness, the initial effort to understand it just results in a negative spin for Apple.
Playing Catch-Up
Instead of excitedly speculating on how Apple might make the living room "more comfortable than ever" with a new Apple TV that is now a hub for HomeKit and a whole new world of home automation products, Apple sparked people to wonder if it's been too long for an important new leap for the iPad.
Is a thinner iPad offered in a Gold color with a Touch ID button particularly cool? It doesn't take a genius to imagine a thinner iPad Air or a new coat of paint.
Instead of being excited about how well the Apple ecosystem will seamlessly let you hand off content, notifications, and messages between Macs and iOS devices, the question turns toward a grouchy "it's about damn time my Mac could talk with my iPhone."
The problem is that "way too long" implies an admission of failure — and it's a failure on Apple's part, because this is Apple's event, after all. Even if the company is saying it's way too long for some other thing going on in the industry, the phrase boomerangs back to Apple.
So what would be more successful?
Apple could have said, "better than ever," or "like you've never seen before" or slapped on an image that implies a natural transformation into something mature and cool, like the hint of a butterfly's wing in the background of the invitation. Apple never would have to explain a butterfly.
"Way too long" fails to suggest that Apple might have invented something new — or even created an upgrade leap. It suggests that Apple finally caught up to a widely held expectation. I'm pretty sure that's not what Apple was going for.
So yeah — Apple's worst teaser ever.