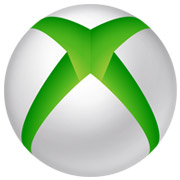 Microsoft on Friday announced the first wave of entertainment apps for its upcoming Xbox One video game console, which will arrive in stores Nov. 22.
In the United States, the announced apps for the Xbox One include streaming-video offerings from Amazon Instant Video, ESPN, Fox Now, Hulu Plus, Machinima, Netflix, Redbox Instant by Verizon, the NFL on Xbox One, and VUDU, among others. HBO Go will be added shortly after launch.
The Xbox One will also feature a Bing search for TV, movies, games and music scans across all apps, allowing users to perform a single search instead of having to hunt through each app individually.
"We set out to make Xbox One the all-in-one games and entertainment hub for your home," said Marc Whitten, Xbox chief product officer.
'A Battle for the Living Room'
Microsoft and Sony are both gearing up to do battle this holiday season — Microsoft with its Xbox One and Sony with its PlayStation 4. The Xbox One will arrive about a week after Sony's PlayStation 4, but Microsoft is pushing its entertainment functionality as much as its games.
"Microsoft and Sony are in a battle for the living room with their launches," Wanda Meloni, senior analyst at M2 Research, told TechNewsWorld. "This is the first time in all the next-gen console launches when the primary discussion was not around graphics.
"Consumers are not getting any messaging around the improvement of graphics quality, and I think that is the most telling thing about this launch," she added. "The entire story is about services and the ease of accessing content, whether that is games, music, TV, videos or communication functions."
One Up on the 360
The Xbox One also doesn't really bring anything special that the Xbox 360, which was launched in November 2005, hasn't already delivered. In fact, the older system still has a leg up on video-streaming options, and the Xbox One may need to play catch-up.
"In general, the entertainment apps on the Xbox One broadly mirror those which have already been made available on the 360, with no major changes for most of the international markets," Richard Broughton, director of broadband technology at IHS Technology, told TechNewsWorld. "The full array of apps from the Xbox 360 is not there yet — some applications are still missing from the Xbox One."
In Germany, for instance, the Xbox One has yet to add public service broadcaster ZDF's services, which are available via the 360, Broughton pointed out.
'A Significant Head-Start'
While games will still matter, the Xbox One could certainly be the one when it comes to entertainment offerings, and those who liked what they had on the 360 may stick with Microsoft going forward.
"Microsoft has always maintained an edge on Sony with regards to entertainment apps, and they don't show any sign of letting this slip," said Broughton. "Being able to leverage the existing relationships built up through the 360 is a big deal and gives Microsoft a significant head-start."
In general, though, whereas in previous launches "the race was all about quality of the gaming experience at any price," Meloni noted, this time around "the deciding factor will be what consumers believe is the best value for the price."