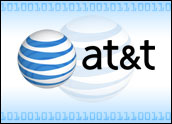 AT&T has launched a 50-state in-home technology services organization designed to help everyday consumers install or troubleshoot all of their connected home technology — HDTVs, wall-mount speaker systems, new PC installation, PC repair, and home network installation.
The new service, called "AT&T ConnecTech," will even trickle down into peripheral products like digital cameras and MP3 players.
"AT&T has long been a familiar face in the homes of Americans — first installing phone service, high speed Internet service and now AT&T U-verse TV," noted Carmen Nava, senior vice president of Consumer Marketing Operations for AT&T.
"Now, we are taking that expertise to a whole new level with robust in-home tech support, and with the same great customer service and reliability we've delivered for more than a century," she added.
Any Customer Qualifies
The service isn't limited to existing AT&T customers. Like Best Buy's market-leading Geek Squad, AT&T ConnecTech will help out anyone willing to pay the bill. Pricing starts at US$69 for PC/Home network telephone support and ramps up from there. Computer and network installation is as low as $99, while television and home theater services start at $149.
On the surface, at least the pricing appears competitive: Starting installation for a TV and video setup is about $100, but it quickly ramps up to $800.
And those bird nests of wires that most home owners create as they attempt to hook everything up themselves? AT&T ConnecTech will even neatly dress them up and conceal them as the setup allows. ConnecTech will mount HDTVs on walls, but the customers have to provide the mounting brackets.
Mixed Bag of Tech Needs
When it comes to home networking support services, many of those troubleshooting services are already provided free by the broadband service providers themselves. "Not that many people pay — it's already part of their package," Joyce Putscher, an analyst of residential connectivity for In-Stat, told TechNewsWorld. Services for flat-panel TV installation and PC troubleshooting is an entirely different ball game, however, and it's hard to say how great the need is.
Anecdotally, even tech-savvy geeks can spend hours trying to set up their home theater systems and computer networks. Also, it's safe to say most consumers are not able to find the right online resources and discussion forums to get the complicated answers — or the simple ones, like the benefits of HDMI (high-definition multimedia interface) vs. composite cables.
Similar offerings point to a growing segment of consumer home technology services spending.
Verizon offers its Verizon Expert Care packages, which are geared more toward providing repair and replace coverage for home electronics than setup and installation.
Firedog offers services similar to those of Geek Squad and ConnecTech. Firedog will wall-mount a flat-panel TV that's under 26 inches for about $150; its mounting prices top out at $400 for TVs larger than 36 inches.