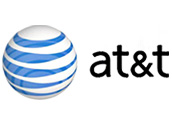 AT&T on Friday announced plans to start testing 5G technology, with a possible limited commercial rollout before the end of 2016. 5G offers the promise of besting the speeds of today's fastest wireless networks by a factor of 10 to 100, through the use of millimeter waves, network function virtualization, and software-defined networking.
Through a collaboration with Ericsson and Intel, AT&T will be ramping up its efforts to bring 5G to market starting in the second quarter of this year. The planned tests follow extensive research, patent filings, and the development of software-defined networking, which allows AT&T to update systems without touching the hardware — a faster, more efficient method of introducing new versions of programs and technology, the company said.
Bumps in the 5G Road
The race to 5G isn't without its challenges, however. It's no small feat to create a working fixed broadband network that delivers at least a gigabit of speed to consumer and business customers.
"Some of the things AT&T will be testing for are power and performance in rain or other disruptive weather conditions, like cold," said Fletcher Cook, AVP of global media communications at AT&T.
"If it goes well in the summer, you could start seeing point-to-point limited commercial availability for limited fixed broadband soon after," he told TechNewsWorld.
However, "that isn't for the wireless phone, wide-area network type 5G," Cook pointed out. "That's much longer term, because we have the standards that need to be sorted."
AT&T is working diligently with IEEE to establish uniform standards, he said. "The standards piece is the biggest hurdle. Identifying how networks between carriers will work and how those standards are set are two things we've got to figure out."
Driving Forces
Advances in new technologies, coupled with the rise in using smartphones for bandwidth-gobbling video consumption, are propelling AT&T and other companies to get 5G networks up and running.
"The combination of connected cars, the Internet of things, speed, and new technology like virtual reality is driving this," Cook said.
Marketing agencies also are jumping on the new tech bandwagon.
"Ever since CES, especially, the stage has been set for 2016 to be the year virtual reality becomes a household name," Cook noted. "It's become a checkbox for marketers and creative directors to have in their marketing strategies. For example, there are a lot of Fortune 500 brands that are making content for YouTube360, Facebook360 and Little Star; this is a new way to get their message out."
The trick will be finding enough bandwidth to seamlessly deliver all that content. As more and more people are investing in affordable means of watching VR content — like Google Cardboard which requires only a viewer (priced as low as US$6.99) and a smartphone — the demand for faster speeds and more bandwidth is growing exponentially.
"Streaming a lot of virtual reality content requires a lot of bandwidth," observed Austin Mace, CEO of Subvrsive.
"The introduction of a 5G network would definitely accelerate the mass adoption of virtual reality because it gets content to people faster," he told TechNewsWorld. "One of the biggest bottlenecks we face in live-streaming VR content is data speeds, so I can see this really alleviating that."