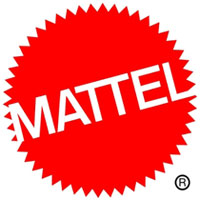 Mattel last week announced that it is giving its ThingMaker a high-tech makeover by equipping it with 3D capabilities.
Using the original 1960s iteration, children could create small toys, such as dragons and flowers, by pouring liquid plastic into molds, which were heated and cooled.
The updated ThingMaker was designed in partnership withAutodesk, which created the 3D app that works in tandem with the printer. The app and printer will let children design, create and print their own toys.
"We initially announced our collaboration with Mattel back in April 2015 to provide an experience for kids and families where they could combine physical toys with a digital making adventure," said Jennifer Gentrup, spokesperson for Autodesk consumer and 3D printing.
"So, Autodesk helped develop the ThingMaker design app for Mattel, and the app was launched with Mattel's printer," she told TechNewsWorld.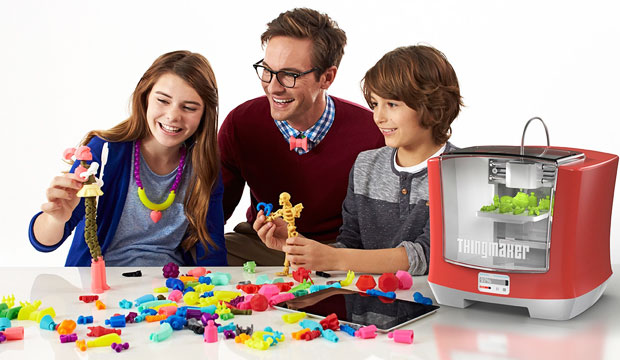 The printers, slated to hit shelves in the fall, can be preordered from Amazon. The price is expected to be US$299.99, Mattel said.
How It Works
The app will provide kids with a couple of ways to make their own 3D-printed objects. For example, they can choose one of the templates included in the app, or they can come up with something unique, using hundreds of parts available.
The parts, or 3D files, then are sent to the printer where they are printed in batches and ultimately assembled using ball and socket joints, Mattel said.
The 3D ecosystem for kids is a response to a quickly growing 3D printer market. Companies like Barnes & Noble are selling relatively inexpensive models, priced at about $350 to $400, in stores and online.
What Can Parents and Kids Expect?
How do the toys to measure up in comparison with other 3D printers?
Most desktop models, like the kind available in stores today, are inferior to their industrial or business-oriented counterparts.
The most common type of desktop printer is a fused deposition modeling printer, or FDM, according to Max Mittler, an executive assistant atSolid Prototype.
"There are so many different types of printers out there, but if you print using a desktop printer, then you're going to get FDM printing," he told TechNewsWorld.
"For those types of printers, you're going to see the little build lines. It won't be smooth. That's because of the method the 3D printer uses. Ours uses a liquid resin, which lays down full layers at a time which creates solid models. FDM printers, on the other hand, will create a 2D with a support built inside," Mittler said.
In addition to the lack of smoothness, desktop models won't be able to produce the level of detail more sophisticated printers can.
"The biggest difference is going to be in what we call 'resolution.' We use PolyJet printers (stereolithography, or SLA), so it looks just like an injection-molded part. It's got a smooth finish," Mittler added.
It makes sense that Mattel would create a 3D printer for kids, he noted.
"This is definitely a natural progression for 3D printing," Mittler said. "It's become more and more popular. Most of our customers already have their own 3D printers at home."