Microsoft just announced the release of the Dragons Adventure World Explorer, or DAWE for short. It is actually very cool and well-timed, because for any of us who have tried to go on a long trip in a car, this should keep the little tykes engaged and quiet.
It also should get developers excited about creating more games that could turn the family vacation experience into a bloodbath of adventure for boys and a 4H-like experience for girls, but with dragons! I'll explain and then close with my product of the week: a service I just can't seem to live without.
Augmented Reality Promise
HP'saugmented reality demonstration way back in 2007 captured the imagination and showcased where this technology eventually could go. Blending what was real with what was imaginary, the technology demonstration presented the promise of a game that got kids to play outside and had a reward that I think a lot of geeky kids would have bought the game to enjoy.
Since then, there has been more focus on creating things that will pop out of ads for movies, toys and food than in creating games that blend the real world outside with the imaginations of game developers. Microsoft's Dragons Adventure World Explorer is designed not only to be a game, but also a showcase to get developers' imaginations going and finally create the world that HP imagined the better part of a decade ago.
Dragons Adventure
Microsoft showed up at my house last week to give me a preview of the game, codeveloped with DreamWorks, and it is an impressive initial effort. What the game does is allow you to choose the dragon — it is based on the successful How to Train Your Dragon DreamWorks movie series — and then fly over and around your car, depicted on the map as a slow moving cart, to complete quests.
The structures around you are consistent with the game, and they pick up elements from a number of Internet mapping and location-based services to make it feel more real.
For instance, if you are passing a Starbucks, the game will reflect that but display the store as an ancient building consistent with the game timeline. As you move forward, the game around you changes in accordance with the real world, keeping the two connected.
As you fly away from the car, more remote things that are captured by the geolocation services come into view. I could see one problem, in that kids noticing that there was a McDonald's or Baskin-Robbins nearby suddenly could become rather strident in their wish for a physical visit over a virtual one as their stomachs overrule their desire for game points and rewards.
Connecting to the outside and showcasing what the player is missing it actually should pull kids out of the game to see the real thing, providing a never-ending stream of variety that should keep the focus on the game and not on irritating the driver on a long ride — at least, that is the hope.
Looking To the Future
This game is just a taste of what is to come — more of a showcase to spark the imaginations of kids, and a G-rated one at that. It does have some conflict for boys and dragon husbandry for girls, but being a guy myself (at least last time I checked) I would have preferred much more mayhem.
I can imagine future games based on zombie- or vampire-hunting that would allow kids to see them overlaid on Street View images or actually overlaid onto images captured in real time by the phone or tablet's rear-facing camera.
Imagine a shooter in which the device screen is the gun's targeting display and the car is the focus of waves of attacking creatures crawling out and around real world structures. At the very least, if there were a vampire, robot or zombie apocalypse, the kids would be far better trained to deal with it.
Imagine a flying game that you could play on a connected plane, using something like flight tracker (they frown on folks using GPS on planes), in which you could glide down from the plane in your dragon, flying saucer, or flying car to buzz the Street View-rendered countryside below you real time.
Flying low at 450 miles per hour fighting off attacking flying saucers, dragons or jets while piloting a flying car, jet pack, or other unusual but fun flying machine could be a ton of fun, and you actually could see the landscape. In fact, a game that just let you virtually fly down and check out what you'd otherwise miss by flying over could be incredibly cool in and of itself, except the ocean likely would get dull rather quickly unless you were fighting warriors from Atlantis, sea serpents, or an evil Nautilus on hydrofoils.
This would be a ton of fun and likely help take your — I mean the child's — mind off the small seats, food, and annoying flying experience.
Wrapping Up: Moving Into the Augmented Reality Future
The Dragons Adventure is an amazing step into the future of augmented reality and gaming. It is just a step, though, and I think we'll find what comes out of the imaginations of those who create games that follow it will be far more amazing.
Still, it is a decent initial effort that reminds me of that old HP vision with the only downside being you don't get kissed by a princess at the end. Now if they could add that… my wife wouldn't let me play it anymore.
Product of the Week: eBay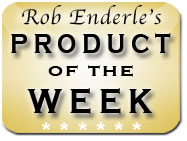 While I'm a big Amazon user, one of the other services I just can't live without is eBay. I've found obscure parts for my various car projects, hard-to-find clothing and gadgets, and very reasonably priced offerings out of China and Europe that I just can't find anyplace else.
I've got friends who have found huge real estate properties they've bought for pennies on the dollar from very motivated sellers, and I recently picked up a carbon fiber steering wheel I'd priced for US$1,100 for $100 saving — a whopping $1,000.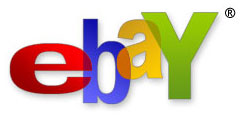 Now I'm not sure I should be praising this service or cursing it, as I've become rather addicted, but eBay does an excellent job of ensuring the sellers are who they say they are, and in backing up the transaction.
For instance, I had one guy out of China rip me off, and eBay refunded my money and went after him for me. If you are looking for a deal, don't mind getting something that is used or handmade, and want a surprisingly good experience, check out eBay. I've found I can't live without eBay, so it is my product of the week.