Nice North America specializes in home automation solutions and is well-known for its novel approach to making homes more intelligent and convenient.
The company's self-imposed mission focuses on creating useful products with eye-catching designs that allow people to enter and leave their homes or workplaces freely and in the most comfortable way possible.
By enhancing daily activities, the company's focus elevates the quality of people's lives and fosters a deeper appreciation for living and working environments.
Nice aims to achieve this ambitious goal via a comprehensive smart home strategy. The company's home automation approach revolves around three core principles: simplicity, integration, and sustainability.
Simplicity Paramount in Smart Homes
Nice understands that the average homeowner may not be a tech expert.
With this in mind, the company creates products designed to be user-friendly and easy to install.
Its goal is to simplify home automation across various functions, including lighting, climate control, security, and access.
Nice's intuitive interfaces and mobile apps make it easy for users to manage their smart homes with minimal effort.
Integration Pain Point for Smart Home Buyers
Nice strives to deliver a seamless user experience by designing products that easily integrate with other smart devices and platforms.
Adhering to open standards and protocols enables compatibility with third-party smart devices such as Amazon Alexa, Google Assistant, and Apple HomeKit.
This interoperability allows users to manage their entire smart home ecosystem through a single app or voice commands, elevating convenience and functionality.
Sustainability Critical to Smart Home Buyers
Nice is committed to sustainability and reducing the environmental impact of its products.
As environmentally friendly features gain importance among smart home consumers, the company focuses on energy-efficient solutions and sustainable materials to meet this growing demand.
The company designs products to optimize resource consumption, featuring energy-efficient motors in automated blinds and shutters. These features help homeowners cut energy costs and minimize their carbon footprint.
Distribution Strategy a Key Differentiator
Nice employs a multi-faceted distribution strategy to ensure its products reach a wide range of consumers in residential and commercial markets.
This approach differentiates Nice from many players in the smart home space who depend strictly on DIY buyers who wish to install these solutions themselves.
Nice products are available through various online retailers and e-commerce platforms. Its website features a locator tool to help consumers find an authorized dealer nearby, which is critical because these local partners provide custom advice and solution assessment based on the homeowner's needs.
Nice collaborates with a network of authorized dealers and installers trained to offer specialized advice, installation, and support. This approach is especially important for complex installations, including automated gates, security systems, and smart home integration, offering customers the best chance for a more streamlined experience.
Brick-and-mortar stores, including home improvement retailers like Home Depot and specialty shops catering to smart home enthusiasts, also carry the Nice lineup. This retail strategy enables customers to engage with the products firsthand and consult with in-store experts for personalized guidance.
Recognition at CEDIA Expo
From an industry standpoint, it appears that Nice's multi-faceted product and distribution strategy is gaining acknowledgment.
During the recent CEDIA 2023 event held earlier this month in Denver, Nice received eight industry awards.
CEDIA is the builder community's annual high-profile event that brings together hundreds of home construction entities seeking the latest insights and innovations in the smart home.
There are valid reasons for builder interest in the smart home. According to Security.org, seven in 10 homebuyers are actively looking for a smart home, and 78% said they'd be willing to pay more for a smart home.
Following the company's recently completed rebranding of ELAN, SpeakerCraft, and Panamax Energy Management to the Nice brand name, the sequence of awards represents a significant milestone.
The honors consist of awards for several Nice solutions, including:
The Nice HR40 Multifunction Smart Home Remote is a stylish and comfortable device that lets customers conveniently control their home or structure.
The remote control includes a high-resolution touchscreen, voice control, motion sensor, haptic feedback, and programmable buttons are all included in the remote.
Nice's Sun Shading solution also received recognition at CEDIA.
This collection offers a range of customizable smart sunshades designed to enhance residential or commercial spaces' aesthetics and comfort while lowering energy expenses.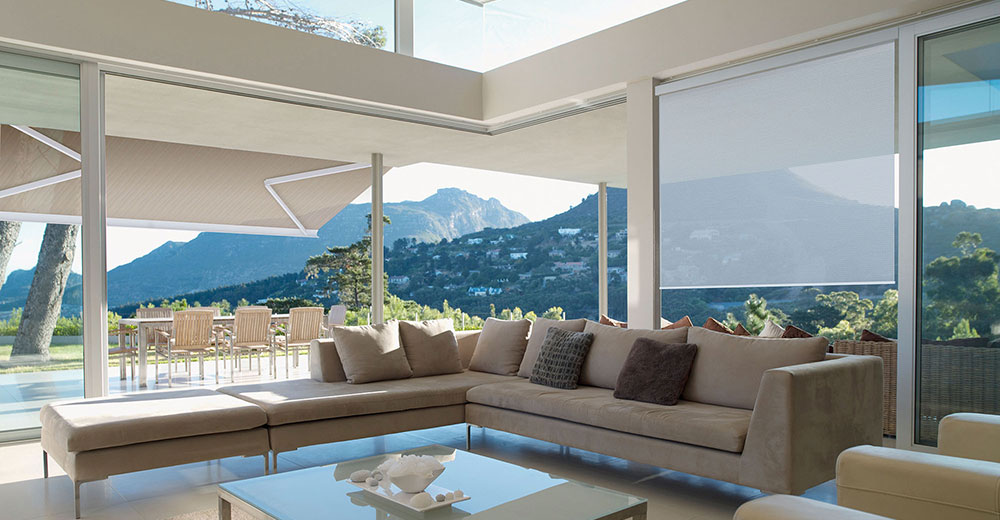 The OS 8.8 platform was recognized at CEDIA for its robust and user-friendly software that integrates all facets of building and home management, including security, lighting, climate, entertainment, and more. Nice's Home Management OS 8.8 software can be programmed to change automatically according to the time of day, the weather, or user choice.
Due to the rebrand, all of its award-winning products and the business's first-ever cutting-edge line of personalized smart sunshades are the first products to bear the Nice name and industrial design.
Along with modernizing its HySecurity brand, which provides perimeter protection solutions to secure critical infrastructure sites, Nice will start transitioning all of its offerings from the Linear Access and Surveillance brand as part of its commitment to providing a more comprehensive "whole home" management solution for its partners and customers.
Closing Thoughts
Despite multiple convenience and timesaving allures and the undeniable "Jetsons" appeal, creating a smart home presents homeowners with unique challenges.
Compatibility issues among various devices from different manufacturers can be a significant roadblock, requiring meticulous research and investment.
Privacy concerns arise due to data collection and security risks. Installation and setup can be complex, demanding technical know-how.
Frequent software updates and the potential for obsolescence can also strain budgets. Moreover, integrating intelligent systems seamlessly into existing homes can be disruptive.
Balancing convenience with these challenges remains a vital dilemma for those aspiring to embrace the smart home revolution.
Why Using a Dealer Makes Sense
Utilizing a dealer to establish a smart home offers unparalleled convenience. These experts streamline the entire process, alleviating homeowners from the complexities of device selection, configuration, and compatibility issues.
Dealers provide personalized solutions tailored to specific needs and preferences, ensuring seamless integration of smart technologies. They handle installation, troubleshooting, and updates, saving time and reducing stress.
Additionally, dealers often offer ongoing support, enhancing a smart home's long-term functionality, investment, and reliability, making the transition to a connected living space remarkably hassle-free.
With its branding consolidation now behind it, which admittedly had customer confusion potential, Nice is now well-situated to leverage the power of its distribution partners to exploit the company's expansive line of home automation, security, temperature control, and entertainment solutions.
A relationship with a trusted local dealer can often be more cost-effective and timesaving than a DIY approach, especially for homeowners with complex smart home needs that involve integrating various products and solutions.
Podcast Interview
My recent podcast with Nice Chief Product Officer Paul Williams addresses these salient aspects of today's smart home experience.
While Nice's award recognition at CEDIA highlights the company's latest technology and innovations, the essential value proposition goes beyond that. The company is one of the few that embraces ownership of the entire homeowner experience, from assessment and product offering to setup and ongoing support.
That's music to the ears of millions of smart home aspirants who know all too well that the DIY approach in the smart home has definitive downsides.