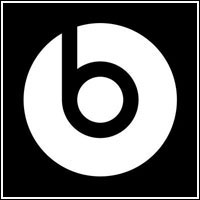 To stay in tune with new owner Apple's frequent product updates, Beats Electronics is expanding its line of audio devices.
Powerbeats 2 Wireless is the company's first set of wireless earphones. Designed with athletes in mind, they offer the signature Beats audio quality that fans have come to expect.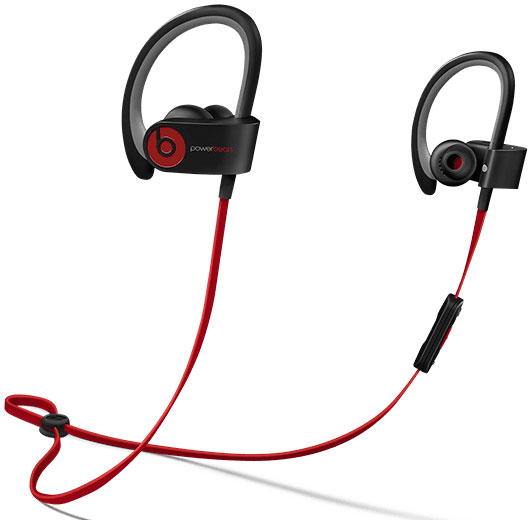 Miami Heat basketball player LeBron James was involved in developing the Powerbeats 2 Wireless earphones after frequently breaking earbuds during his workouts.
"Beats' brand and the endorsement of LeBron James are the biggest strengths of this product," Ben Arnold, consumer technology industry analyst at NPD, told TechNewsWorld.
"I don't see a weakness. Beats is a leader in the market, and an updated presence in the fitness space plus the association with Apple, in my opinion, tees them up to do something new in digital fitness or wearables," he continued.
"We've seen some companies — particularly at CES — put fitness sensors into earbuds," Arnold noted, "and I think this sets the stage for some new innovation on that front."
Water Resistance
The hooks on the earphones have been redesigned for improved comfort and fit, Beats said. The device includes IPX4 sweat- and water-resistance to boost durability, along with a remote that promises a slip-free grip when making hands-free calls, changing volume or changing tracks. The earphones come with a hard shell case for storage.
Powerbeats 2 Wireless has a rechargeable battery capable of six hours' playback; it can connect to Bluetooth-enabled devices placed up to 30 feet away. A quick-charge option allows users to have an extra hour of constant playback with just 15 minutes' charging time.
The earphones will be available in red, white and black starting this month. They will retail for US$199.95.
'Pairing Challenges'
"While Bluetooth headphones have been out for some time, Beats has been slow to jump into the fracas, mainly due to issues around sound quality and pairing challenges," said John Feland, CEO and founder of Argus Insights.
"Beats has always been about the listening experience, and prior generations of Bluetooth technology got in the way of delivering a Beats sound wirelessly," he told TechNewsWorld. "Their early Bluetooth Studio headsets have been well received. Our analysis of early Beats Wireless consumers finds that in addition to the traditional love of the Beats sound, long battery life is another delighter."
While this marks the first time Beats has released wireless earphones, it has some experience in developing Bluetooth devices, having launched its wireless model of headphones in 2012 and a studio version the following year.
The wireless headphone market grew to reach $1 billion in 2013. Beats accounted for 57 percent of U.S. premium ($95 and above) sales — an increase of 21 percent from 2012, according to data from NPD Group. U.S. Bluetooth and water-resistant headphone sales increased 93 percent and 51 percent respectively in 2013 from the previous year.
'Huge Impact'
"I think they'll make a huge impact," NPD's Arnold said. "I've been expecting a refresh of Beats' fitness line of headphones and a larger presence in the fitness category since wireless and fitness features are the new growth sectors."
"There is tremendous opportunity for Beats to make a big impact on these sectors. The fact that they're in high-growth markets is a big plus, of course," Laura DiDio, principal at ITIC, told TechNewsWorld, "and Beats will also be able to capitalize on the cache of its existing brand name — Jimmy Iovine is a music icon — and that, coupled with Apple's clout, should make a winning combination."
Apple last month announced a deal to acquire Beats Electronics for $3 billion. The company was formed in 2008 and counts musician Dr. Dre among its cofounders. However, it would seem that Beats has had the Powerbeats 2 Wireless earphones in its product pipeline for some time.
'Go-To Brand'
"Beats is the go-to brand right now in audio headsets," J. Gerry Purdy, chief mobile analyst at Compass Intelligence, told TechNewsWorld. "They emphasize the low range of the music spectrum, which is popular with young people — especially athletes. The wireless products eliminate wired connections that can be an aggravation when working out, so there's a large market for these devices."
It is not yet clear whether Apple plans to bundle Beats earphones with releases of future iPhone and iPad models, or if it largely plans to use Beats technology to bolster the EarPods it has used since the iPhone 5 release.
'Beats Is Important'
"Apple will do some type of bundle, but whether or not they will bundle it for free remains to be seen. I think they may have it as part of a special promotion or with the higher-end models, for sure, and there will be some type of tie-in," said ITIC's DiDio.
"Beats is important, and iPhone and iPad sales are even more important to Apple — particularly since the company wants to make up ground in the smartphone wars with Google Android. So we can expect Apple to do something very aggressive and very creative," she predicted.
"Though much has been made of Apple's purchase of Beats to enter the subscription music market, consumers have been complaining about the quality of Apple headphones for number of years" Argus' Feland pointed out.
"HTC and HP both found that integrating Beats branded audio enhancements helped to drive adoption," he noted. "If Apple bundles Beats headphones into future products, it will be a scaled-down version of the full-featured Beats headphones, so as not to steal revenue from their newest business line."