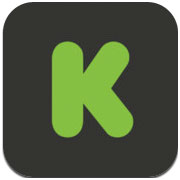 A small team in France has created what it calls the world's firstfull HD 360-degree camera — the 360cam by Giroptic. The 360cam iscurrently one of the hottest Kickstarter projects, blastingpast its modest US$150,000 goal to rack up nearly $800,000 incrowd-based funding with 29 days to go.
So what is the 360cam?
Basically, it's a small, portable pear-shaped device that has three185-degree fisheye lenses mounted on the top. These lenses aresynchronized to capture and stitch images in real time inside thecamera. It then produces image files that can be used to createpanoramas or create multiple photos. Or you can use them to create immersive photos and video that can be moved around to change a viewer's perspective.
The experience is a lot like Google Street View, except the 360cam ispriced like a consumer device. Super early birds snagged a 360cam forjust $249. The $299 deals are all gone, but some are still available for $329, followed by a $349tier option and up.
How the 360cam Works
The 2.7-inch by 2.7-inch 360cam packs a lot of tech inside its tinyhousing. It uses MicroSD cards for recording, and it features built-inGPS, a gyroscope, three microphones for a surround sound sort ofexperience, and WiFi, which lets you turn the 360cam into a videostreaming device. With the lightbulb attachment, you can plug the360cam into a light socket and use it for home security, too.
The base provides a universal camera mount that lets you attach the360cam to tripods or extension mounts.
It captures HD video at 2048 x 1024 at 30 frames per second with afield of view of 360 x 300-degrees, which means you can take photos andvideo of the sky as well as your feet. The only blind spot is a smallarea directly under its base. For regular sorts of photos, the sizeshakes out to 4096 x 2048, shootable at three frames per second.
In addition, it looks like a stretch goal has been reached that willenable the 360cam to use a mode that takes three sets of video streamsthat are not directly connected, resulting in three videos covering130-degrees in a rectangular size of 1440 x 896 at 40 frames persecond, or three videos with a 107-degree field of view at 1280 x 720at 60 frames per second.
But wait — there's more to the little 360cam: It's waterproof, too, and iteven comes outfitted with a set of goggles to cover the three lenses,which Giroptic says helps produce better underwater photos and video.
To clarify, the 360cam features three discrete modes — live, h.264video streaming via WiFi, recording of 360-degree video to a MicroSDcard, and regular photos through time lapse, timer, burst and HDR.
The 360cam files are standard equirectangularprojections that are compatible with most 360-degree video and photoplayers — like KRpano or Kolor Eyes — but, "for the best 360camexperience" Giroptic recommends that customers download their own proprietaryplayers.
The Kickstarter page, by the way, links to several video andphoto galleries that you can check out — a 360-degree selfie in NewYork, as well as some out and about summertime vids in Croatia andZadar. For more, check out the Giroptic website gallery.
The 360cam also will feature Android and iOS apps, a desktop videoplayer for Mac and PC, and a 360cam Oculus Rift video player.
The Rewards
The aforementioned early bird offerings already have been snapped up, ofcourse, but Giroptic is offering several packages of rewards. The"Pioneer" tier includes one 360cam with underwater goggles for $329.
The Explorer version includes a lightbulb attachment base, all for$389.
The Entertainer brings a 360cam, goggles, and an extra batteryfor $579, and then Giroptic just starts adding in extra pieces tocreate bigger packages of units for developers or "visionary" backers– who could get an early release version as soon as September.
Most backers are slated to get their 360cams in November.
The Risks?
Giroptic already has tested the electronic boards, and the 360cam haspassed precertification tests for FCC and CE, which should preventunexpected delays in the final certification process.
Manufacturingpartners in Asia are lined up and ready to go, but Giropticacknowledges that some component sourcing risks still exist, forinstance, if a very large customer makes a high volume order thatpushes a supplier back with the Giroptic order.
All in all, the prototypes and funding goals seem to alignwith a reasonably high likelihood that a working product actually will ship this year.