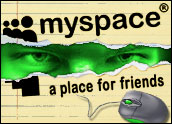 The super-popular MySpace social networking site has been buffeted by a storm of negative press over the actions of several state attorneys general and their recent requests for sex offender information.
The whole mess has unfolded like a bad soap opera — and it must be particularly baffling for MySpace, because it has invested a significant amount of resources and technological effort to ensure that sex offenders can't use MySpace to lure or harass anyone.
For instance, last year MySpace realized it didn't have a good way of finding and eliminating registered sex offenders from its membership. The company looked for a product but didn't find anything it thought was good enough. So it launched its Sentinel SAFE project with Sentinel Tech Holdings. Because e-mail registration legislation has only been enacted in a few states, Sentinel SAFE uses a range of informational factors, aggregated from a maze of state sex offender registries, to identify registered sex offenders and delete their profiles.
MySpace says that the program, conceived in late 2006, was implemented on May 2, 2007, after an extensive period of development and testing.
MySpace Gets Slapped
Then, last week, eight state attorneys general sent MySpace a letter asking the social networking site to turn over the names and addresses of convicted sex offenders with profiles, including details about how many sex offenders MySpace has identified, how many profiles have been removed and what steps the site has taken to purge them. It also requested that law enforcement officials and users who communicated with the offenders be alerted.
This move was particularly puzzling, because MySpace, like any large Internet-based company with subscribers, has worked with attorneys general in the past through normal, legal channels — namely, through subpoenas.
"Because this is what federal law commands, when you request subscriber information from a Web site or an online provider, you must send a subpoena. It doesn't have to be a court-ordered subpoena; it can be an administrative subpoena, but you have to call it a 'subpoena' to confirm that you have the right to subpoena documents," Ken Dreifach, a partner with the law firm Sonnenschein Nath & Rosenthal, told TechNewsWorld.
"It's kind of law enforcement's way of saying, 'We have this authority.' And that's all that Congress wanted, but Congress was very, very clear that is has to be a subpoena. When you request information from an eBay, a Yahoo, a MySpace, all of which are companies that deal with prosecutors on a daily basis for issues large and small, it is commonly understood that you have to have the word 'subpoena' at the top of the piece of paper."
Tough Spot
While MySpace was already working on developing a means of identifying and removing sex offenders from its service, the attorneys general were asking MySpace to provide information without a subpoena, which is essentially illegal under the Electronic Communications Privacy Act.
"A lot of Web sites and service providers, in their terms of use, attempt to obtain a pre-consent to the release of [user] data, typically upon law enforcement request," Alan L. Friel, an attorney with law firm Kay Scholer, told TechNewsWorld.
"Those of us who craft terms of use, we generally will draft that advanced consent so our clients at least have a position so they can claim it's within their discretion. But that's an issue that's not legally resolved," he added. While MySpace's terms of use may have technically allowed the company to turn over some information, its ultimate legality is still hazy.
Indeed, both the current MySpace Terms & Conditions document and the MySpace Privacy Policy are sufficiently vague to leave MySpace some legal elbow room.
Dangers Remain
Still, there are risks. If MySpace had decided to comply with the original letter from the state AGs — the one without a subpoena — the social networking site ran the risk of providing information illegally, which could then get sex offenders off the hook.
"If they turned the data over, and it could be argued that they were coerced or acting as an agent of the government, then in fact a great deal of evidence, everything arising from that, could be suppressed," Dreifach explained. "It is bad practice for companies not to follow procedural law, and it's bad practice for government enforcers to encourage companies not to follow procedural law, because as we all know, from watching "Law & Order," this is how evidence gets suppressed and bad guys get away."
Why then did state attorneys general, well-versed in legal procedure, not provide a subpoena in the first place?
"They may not have had grounds for a subpoena. To get a subpoena, to get a warrant or court order, for compelling the information, you have to have sufficient grounds — you can't go on a fishing expedition," Friel noted.
After MySpace refused to comply with the letter, as it believed it was legally bound to refuse, Connecticut Attorney General Richard Blumenthal took the issue public and published a note on his Attorney General's Office Web site. He asserted that he didn't need a subpoena and called MySpace's refusal "disingenuous" and "inexplicable and inexcusable."
"Legally, MySpace can and must provide this information without a subpoena," he noted. "The vague reference by MySpace to federal privacy laws certainly failed to justify a complete refusal to cooperate — or insistence on a subpoena for all information. If MySpace wants a subpoena, we will seek one."
Supplying the Paperwork
Why not just obtain the subpoena instead of making the issue public? Is it just political posturing?
Sometimes press releases speak for themselves. North Carolina Attorney General Roy Cooper, for example, published a press release announcing the request, along with a copy of the letter, which was signed by the attorneys general from Connecticut, Georgia, Idaho, Mississippi, New Hampshire, Ohio and Pennsylvania.
There's only one purpose for a press release: to take information to the public at large.
Problem Solved?
After a few days of back-and-forth and at least one long teleconference, MySpace and the attorneys general found a solution: MySpace gets subpoenas and the state AGs will get the data.
Blumenthal, for example, provided a subpoena, and yesterday MySpace announced its plans to comply. The subpoena didn't come from a court, but as Dreifach noted above, administrative subpoenas are acceptable under federal law.
"I have issued this subpoena demanding information from MySpace.com so as to protect the many Connecticut children who are using this Web site," said Department of Consumer Protection Commissioner Jerry Farrell Jr., who issued the subpoena at Blumenthal's request. "However, while this information about sex offenders from MySpace will be helpful, it is not a substitute for parents being vigilant about who their children are dealing with online."
As for MySpace, the company has begun work with the attorneys general who drafted the non-subpoena letter. Their goal is to create a process to expedite the delivery of useful information to attorneys general in their pursuit of any individuals who are breaking the law, MySpace said. The system will provide data to all 50 states that request it through proper channels.
"We have received a dozen requests for information and hope to receive more so we can expeditiously get this information into the hands of law enforcement," Mike Angus, MySpace's executive vice president and general counsel, told TechNewsWorld.