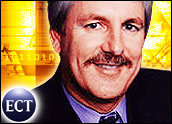 Nearly four years ago I predicted that IBM would leave the PC business, and it took IBM two years to convince me that I was wrong. Imagine how surprised I was this week when IBM actually sold its PC business to Lenovo.
Lenovo, formerly Legend, is a Chinese company partially owned by the Chinese government. The chairman of the new company will come from Lenovo while the CEO will come from IBM, which will continue to provide sales and financing support. In addition, IBM Chinese manufacturing, with the exception of the XSeries Servers, will move to Lenovo.
Lenovo will continue to use the IBM brand but, like Lexmark and ROLM Systems, will transition away from that brand over a period of five years. During this time I expect XSeries will transition to the new company as well due to competitive pressures and Lenovo's need to have a complete line to effectively compete with Dell, HP and Gateway.
Customer Reaction
The biggest beneficiaries of this move, at least initially, are HP, Dell and Gateway — currently the largest branded worldwide PC companies. These firms will spend the next several years trying to convince IBM's base that they are now the most trusted firms in technology — the title that IBM itself will probably lose by making this move.
The unit's sale, coming as it does after IBM's massive effort to convince customers it wouldn't do this, will give those customers substantial reason to distrust what remains of the IBM company. Such assurances were often the reason why corporations bought from IBM. HP, Dell, Gateway, Microsoft, Oracle, Sun and other IBM competitors will spread effective FUD (fear, uncertainty and doubt) about the rest of IBM, which, after the recent sales of two major divisions, will appear to be at risk as IBM transitions into a services company.
Under a number of scenarios, the old parent may actually now be at more risk than the spun-off division as it transforms itself into a much smaller company.
Learning from History?
Historically, mergers in this space have not gone well. NEC's acquisition of Packard Bell, Compaq's acquisition of Digital, IBM's acquisition and later divestiture of ROLM, and AT&T's acquisition and divestiture of NCR were all major disasters. The HP acquisition of Compaq has worked out, and that was largely because the proxy fight before the acquisition forced the company to execute at a level of excellence nearly unheard of in the industry. In addition, the Gateway/eMachines acquisition, which bears some similarities to this one, appears to have been successful, and it was done with unprecedented speed.
Given the cultural, geographic, product, process and customer loyalty issues involved, this proposed merger between the IBM PC Company and Lenovo makes the HP/Compaq merger, one of the most difficult to date, look like a walk in the park. To quote one of the competitive analysis professionals I know (who is ex-IBM himself): "This has all the earmarks of a train wreck of biblical proportions."
On the other hand, financial analysts who follow IBM believe this is the best thing for both companies. The result will probably be someplace in the middle.
Having done the post-mortem on a number of the IBM failures, I can tell you what to look for to better gauge how this merger will go:
Marketing: If within the next 45 days IBM/Lenovo moves out with a crisp, broad media campaign that speaks to the advantages of the company and its products, it will go better than most. A common mistake during a merger is to go dark and not do broad marketing; this allows competitors to fashion a virtual future for your company that favors them, and to use it to take your customers. The longer IBM/Lenovo takes to articulate a positive future, the more market share it will lose.
Executives: If the decision-making executives are from the IBM PC Company (rather than discards from other IBM divisions) and don't have tickets back to IBM in the case of failure, the merged company will avoid one of the problems identified as killing previous efforts. In addition, if underperforming executives are dealt with in HP's recent manner — by terminating them — it should avoid another set of problems that assured the failures of previous efforts. This is probably the most important, because mergers are incredibly difficult to do, and if the executive team isn't committed they virtually always fail.
Processes/Policies: If the example of Lexmark is followed and IBM practices and policies are largely discarded in favor of a new set more closely aligned with Dell or Gateway, it should have a substantially greater chance of success.
Channels: Relying on another company to sell your products has not worked well for most of IBM's partners. Lenovo will need to move aggressively to own its sales channels or it will become channel-bound over time. Ideally it would want to recruit IBM channel resources, which could become tactically problematic.
Chinese Government Ownership: This will be problematic for large enterprise and non-Chinese government accounts and will need to be eliminated if this unit is to retain any significant share in this class of account.
Servers: The unit will need to have servers, which is problematic given the XServe line is being retained by IBM. If this isn't addressed HP and Dell will be able to successfully steal a higher percentage of IBM accounts by bundling servers and PCs together.
There is actually a massive amount of information within IBM on how to use knowledge gained from past failures to avoid failure this time around.
Taligent and Kaleida (joint ventures with Apple) were both disasters, the OS/2 Microsoft JV failure is legendary, the Lotus partnership resulted in a disastrous hostile acquisition, and their multi-billion dollar loss resulting from the shared sale of ROLM systems to Siemens is the stuff of legend. I wrote the post mortem on this, and I also wrote the recommendation that it not sell to Siemens, which, as it turned out, actually understated the impact of that decision. My last year at IBM was spent researching IBM's failures, which largely resulted in my own decision to leave the company. So I know the information exists there to avoid the mistakes the company has made in the past.
How To Succeed
The IBM PC Company has a good team. If it follows the Lexmark example and steps sharply away from IBM policy and procedures, executes on an Apple/HP/Dell level of marketing, and moves to address Lenovo's problems as eMachines did with Gateway, the end result could be very powerful. I doubt the company will hold the large IBM accounts for long. Many ofthese firms and particularly governments will have insurmountable problems with the Chinese government ownership of the company. However, this does allow the IBM PC Company, now Lenovo/IBM, to re-enter retail, and if it can become as lean as Gateway now is, it could have some advantages, particularly against store brands and against Sony and Toshiba, which have been struggling of late.
Assuming there are no disastrous surprises — such as the one Compaq got with Digital — this should be very powerful in China, where customers already seemed to favor the premium IBM brand over Lenovo's. With this brand, however, comes the expectation of higher quality, and during the transition this could be problematic. Thus, it will be critical that no product go out with the IBM brand that doesn't meet IBM quality standards.
Outside of China, this is a new company in a market that is being hard fought. There is a lack of effective marketing, however, and the market leader is a technology laggard in a recovering economic climate (which should favor effective innovation). If Lenovo/IBM can match or exceed Gateway/eMachines in merger execution, HP/Sony in innovation, and HP/Dell in marketing, there is an opportunity to create a real power, something the unit couldn't do as part of IBM.
This is a huge challenge. The IBM PC Division team may be up to it, but to succeed it will have to step sharply away from past IBM policies and practices and fully commit. Based on my own history with the company, that is incredibly difficult for IBM people to do.
---
Rob Enderle
, a TechNewsWorld columnist, is the Principal Analyst for the
Enderle Group
, a consultancy that focuses on personal technology products and trends.
---