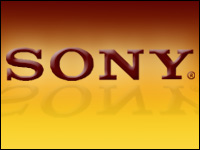 This week, Sony will officially unveil the PlayStation Portable 2 (PSP2), the sequel to its original PSP mobile gaming device. Several rumors surround the upcoming gaming console, one of which is that it will incorporate a smartphone.
However, a Bloomberg News story, which fueled the latest buzz on the issue, reported that Sony will actually unveil two devices: an updated PlayStation Portable handheld gaming console next week and a game-playing smartphone in February.
In addition, the forthcoming PSP player will likely support discs, Louis Ward, a research manager at IDC, told TechNewsWorld.
Still, confusion over Sony's plans remains.
"I've heard some rumors that the PSP2 will have a cellular component, and others saying it won't," Pietro Macchiarella, a research analyst at Parks Associates, told TechNewsWorld.
One and One Makes Two
The new PSP device will be unveiled Jan. 27 in Tokyo, Bloomberg reported.
Sony will unveil the game-playing smartphone at the Mobile World Congress (MWC), to be held in Barcelona, Spain, in February, according to the article.
"I haven't heard anything on this, but it's not for lack of trying," Ramon Llamas, a senior research analyst at IDC, told TechNewsWorld when asked if perhaps Sony would unveil a combination PSP2 player and smartphone at the MWC.
"Sony Ericsson didn't even hint at anything in its earnings call the other day," Llamas continued. "I know they've been looking at the possibility of such a phone, but it was all research and prototypes and experiment."
Sony Ericsson came into the picture back in November, when The Wall Street Journal quoted its chief executive, Bert Nordberg, as saying he was aware of speculation that the company was working on a smartphone that would leverage Sony's experience in developing the PSP.
Making a smartphone that plays games is technically feasible, Nordberg told the paper; the main challenge would lie in negotiating rights with game publishers.
Nordberg also said, in effect, that Sony Ericsson would demo an interesting product at the MWC and that Android would remain its dominant smartphone platform for at least the next two years.
Sony Ericsson declined to offer further details because it "cannot comment on rumors, speculation or unannounced products," spokesperson Joshua Lefkowitz told TechNewsWorld.
Deconstructing the Gossip
It's not as if a game-playing smartphone would be a ground-breaking product. Even low-cost feature phones can be used for gaming, and smartphone platforms like iPhone and Android can download and play thousands of titles from their respective app stores.
If, however, a smartphone were to be paired up with a PSP2, that could be another kettle of fish.
"So far, gaming on smartphones tends to be pretty casual, with games like 'Angry Birds,'" Parks Associates' Pietro Macchiarella said. "The PSP2 would hit more hard-core gamers, who now spend hours on their PlayStations."
The idea of a PSP2 with smartphone capabilities is "very good and has potential for success" if such a device is indeed launched, Macchiarella suggested. That's because Sony has a loyal customer base and perhaps because PlayStation owners might want to extend their experience to the smartphone, he added.
The Return of the Disc?
The new PSP2 will likely support Sony's UMD discs, unlike the PlayStation Go, which only supported game downloads, IDC's Ward said.
A UMD, or Universal Media Disc, is an optical disc medium developed by Sony for use on the PlayStation Portable. It can hold up to 1.8 GB of data.
The PSP 2's support of UMD might be welcome news for PlayStation fans. When it was launched, the PSP Go received heavy criticism for its ability to play only downloaded games, rather than games contained on disc cartridges that users could exchange at will.
"The lack of cartridges in the PlayStation Go made it a disaster," Parks Associates' Macchiarella stated.
"I suspect the new version of the PlayStation [Portable] will have the ability to play UMD discs primarily because retailers prefer it that way, but possibly because a lot of consumers would prefer to be able to resell the discs," IDC's Ward said.