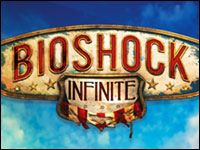 Video game sales in general haven't exactly been sky high but soon gamers themselves might be, thanks to 2K Games' BioShock Infinite. This follow-up to the 2007 BioShock, which is set for release on Tuesday, has been greeted by reviews as high-flying as its city-in-the-sky setting.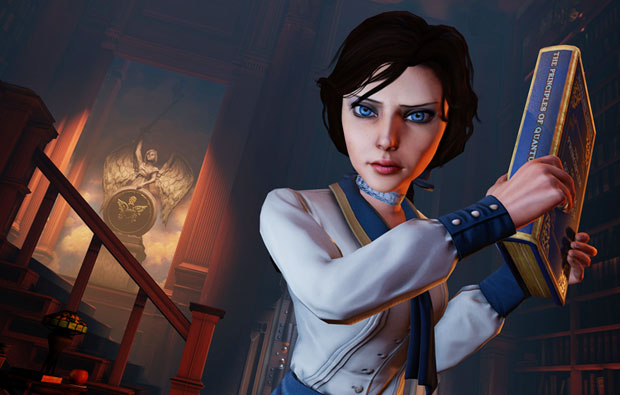 Not exactly a true sequel or even prequel to the original, BioShock Infinite is more and different at the same time. The action takes place some 50 years prior to the original game but in a completely new setting, albeit one just as surreal.
The original was set in an underwater city that had been built as a potential utopia but succumbed to a disaster prior to the main character's arrival. This time around, the game is set in the steam punk-inspired floating city of Columbia in 1912.
Taking the role of Booker DeWitt, a former Pinkerton detective agent charged with finding a mysterious woman, the player arrives in this equally mysterious city. The game play is in the first person, but this is hardly another first-person shooter.
In fact, many of the rave reviews point to the way this game combines the familiar with the new.
Third Time's the Charm
BioShock does have a true sequel — BioShock 2. However, that game really is just more of the same set in the same world. That is par for the course in video game development: Introduce a hit game, release a sequel, and repeat until the series runs out of steam.
With BioShock Infinite, the creators have — to take a cue from Monty Python — offered something completely different, at least in terms of the setting and story. Yet it is familiar enough that it will likely appeal to existing fans.
"The first two BioShock [games] combined unique and surprising narrative and game play, each one delivering players a satisfying and unprecedented experience," said Billy Pidgeon, independent video game analyst.
"BioShock Infinite brings players back to the franchise again with unique game play and story, maintaining continuity but providing a fresh experience," he added.
"Irrational and 2K Games have done a great job of previewing the game and keeping press and fan interest piqued throughout a delayed development cycle into the release," Pidgeon told TechNewsWorld. "The BioShock franchise has consistently provided high-quality, unique game play."
First-Person Interaction
What the game also has done is break across genres. As a first-person action game, it does have the expected elements including a linear story line, and it thus can be accessible to those fans. However, it also offers some elements that create a different type of experience.
"BioShock is unique because it takes elements of other games but mixes them together in a way you don't see," said Paul Semel, editor at Electronic Gaming Monthly. "It takes first-person shooter element, with the dark mood of Silent Hill and the crazy weapons of a game like Ratchet and Clank. It has those steam punk elements and a great setting — an old town that is floating in the sky. That's not something we see a lot of in games."
Unlike many shooters that could easily replace the stereotypical "Nazi soldier" with an equally stereotypical "alien invader" and have the player journey through a mass-like map, BioShock Infinite has scored points for creating a compelling story along the way.
"As gaming's most hyper-literature shooter series, BioShock consistently appeals to players for its sense of originality and maturity, which stand in stark contrast to many of its contemporaries," said Scott Steinberg, principal analyst for TechSavvy Global. "Like a well-developed book or novel, it makes the story and environment as much of the experience as the main character, and leaves a sense of haunting atmosphere with players long after they've stepped away from the controller."
Serious Gaming
It is thus in some ways the sort of game that manages to transcend the concept of video game, proving that story matters even in the age of casual games and simple titles like Angry Birds. Instead of being a game to play to kill time, it could almost be said this is the game that you carve out the time to play.
"BioShock Infinite is incredibly well thought through," said Rob Enderle, principal analyst at the Enderle Group.
"Were it a movie, it would be up for and likely win Oscars in a variety of categories. It appeals to two audiences — one that likes a challenging game with puzzles and action, and another that wants a gaming experience where they can step into an artificial world and, for a time, believe it is real," he observed.
"This is the kind of epic game that appears rarely with a compelling story and, even though it is a sequel, it steps aside from the typical tired new spin on an aging story to create new aspects of the BioShock world that are compelling and interesting," Enderle told TechNewsWorld.
Breaking the Mold
Why does it take such a genre-defying game to buck the downward trend the videogame industry is facing? Obviously, not every noble experiment will pay off, but the game industry has as many notable misses as it does hits. Is this just a sign that gamers are fickle — or that even seasoned game developers can't readily determine what is the formula for a hit?
"Personally, I think consumers do want something new, but they don't want everything new," said Joe Rybicki, freelance video game consultant.
"Take BioShock Infinite: It sounds like it tells a very interesting, unusual story, but does so within a fairly standard FPS gameplay shell. Dishonored was new in specifics but relied on lots of familiar game play tropes," he noted.
"Games tend to struggle most when either both the game play and the presentation are too familiar, or neither is," Rybicki told TechNewsWorld. "The trick is balancing the new — novel story, unique storytelling, novel game play — with something familiar enough to keep the player interested and invested."
The fact that BioShock's developers have been able to create such an original experience in what is really the third game in the series is most notable. By this time, game series are deep in the "more of the same" or looking to conclude a trilogy — even if the cash cow demands more sequels down the line.
"It is rare that an already-legendary title like BioShock can have sequels that are each better than its predecessor," said Enderle. "This game also showcases how much consoles have fallen behind, as it is vastly better visually when played on a PC. So, in the end, what makes this game stand out is that it is a great game, and it has a great story as well. This is the way games should be made."