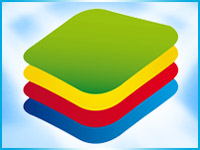 The war for gamers heated up on Thursday, with BlueStacks' introduction of GamePop, a system that will allow users to play thousands of mobile gaming apps on a TV screen.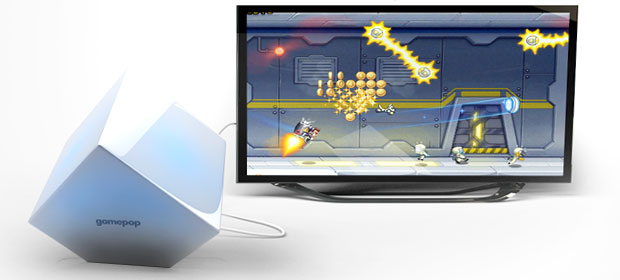 The GamePop custom console and game controller are being offered free through the end of May to subscribers who sign up for the US$6.99 per month service. Gamers can preorder the system now, with the console expected to ship in the winter.
BlueStacks has been generating plenty of heat with its App Player and Cloud Connect, which permit the use of Android apps on computers running Windows or Mac, as well as on Windows tablets. It passed the 10 million download milestone earlier this week.
'New Epoch'
Sony and Microsoft have yet to officially debut their next-generation video game consoles, but the GamePop pricing model is meant to disrupt the current system of releasing expensive hardware systems following by high-priced games.
"This is the beginning of a new epoch in the game industry," said John Gargiulo, vice president of marketing at BlueStacks.
"We're offering a subscription $6.99 with no commitment, which is in contrast to how the market has worked," he noted.
"The Wii arrived a year or so before the iPhone, but now the Wii U hasn't been selling as well, and it isn't a coincidence," Gargiulo told TechNewsWorld.
"You can buy an Xbox for $400 and then spend $60 for each game. That's the old school model," he added. "We see our offering as the Netflix for gamers, so for $6.99 you get all you can eat."
Disruption Game
BlueStacks' GamePop isn't the only system that is looking to buck the trend of releasing high-powered hardware to play games.
Ouya has been working to bring out its own system, and it just landed $15 million in funding led by Kleiner Perkins, with participation from Mayfield Fund, Shasta Ventures and Ocean Partners. The additional investment brings the total funding for Ouya to nearly $24 million. This is particularly notable, given that the project launched via the Kickstarter crowdfunding site.
More importantly, Ouya has gotten support from Nvidia, suggesting that those with serious video game experience believe in the system. Also, the company reportedly has attracted 12,000 developers to sign up for the platform.
"It certainly is a positive sign that they have generated funding and gotten a lot of interest, but we've gone down similar roads before," said Lewis Ward, research manager for gaming at IDC. "The disruption could be for the causal games — and in some respects, this is for those looking for an entry-level game console."
Whether the market can support so many systems, particularly with the big players gearing up new hardware, is the big unknown.
"Certainly there will be sales," said Mark Baldwin of Baldwin Consulting, "but my gut says there is no major market here."
Power Play
It's not yet crystal clear which audience BlueStacks and Ouya might be competing for, especially as each hardware cycle from the major console developers has delivered even more powerful systems.
These companies are looking to disrupt with less-powerful systems.
"There are four pieces that make for a successful platform. One is hardware and what I'm seeing are not incredibly powerful devices," IDC's Ward told TechNewsWorld.
"The game catalogs also seem underdeveloped, so that still remains a question mark," he added. "The other is the software service behind it."
This includes Xbox Live, PlayStation Network or even services such as EA's Origin and Steam, which these budget-minded systems to be lacking.
"Multiplayer gaming and gaming profiles seem to be lacking," Ward noted. "The fourth is where the system is positioned in the market — and if you don't have the games that gamers really want to play, that is a huge strike against you."
The importance of the power behind the systems cannot be understated. While there may be room for one player to disrupt the market with a lower-power machine, the question is whether multiple players can do so successfully.
"On the larger question of Android games on TVs, we do have general questions on how many consumers really are anxious to pay extra for the privilege," said game analyst George Chronis of DFC Dossier.
"This is especially true when something like a Samsung Galaxy S III packs more processing power than an Ouya, from the specs we've seen," he observed.
"There also is the trend that Android phone owners have been less inclined to pay for games than those who use iOS devices," Chronis added. "So Android titles have a higher general perception that they are free to play. How that perception factors into a service that is charging for content could be significant. We don't see a very large pie here to carve up."