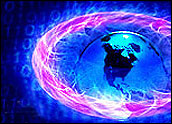 Modu, a new cell phone manufacturer based in Israel, is developing a new set of modular components for cell phones, letting consumers add pieces and parts to a miniature core cell phone to enhance its functionality — or even just its look and feel.
Modu's business plan calls for three basic products in its initial lineup, which it's calling the "Modu ecosystem." The core is the Modu, a tiny cellular phone about the size of a domino. Next come Modu jackets, which are stylishly designed phone enclosures, and Modu mates, which are Modu-enabled consumer electronics devices.
"The mobile phone industry is ready for a revamp," noted Dov Moran, Modu's CEO and founder, who also happens to be the inventor of the USB Flash Drive.
"There are hundreds of handset models on the market; the trouble is that as a consumer you can only have one at a time and you are usually tied to a long and expensive contract. Modu is challenging that with a solution that offers freedom, boundless possibilities and the opportunity to change your phone without it costing a fortune," he added.
Building the Ecosystem
Modu reports that it already has three mobile phone carriers that have agreed to offer its product line: Telecom Italia's mobile division TIM, BeeLine (VimpelCom) of Russia and Cellcom in Israel.
The company also says that Modu ecosystem partners include mainstream consumer electronics manufacturers who have signed up to develop Modu mates such as digital photo frames, cameras and phones. One of the first such partners is car multimedia and navigation manufacturer Blaupunkt, Modu says, noting that the idea is to enable consumers to blend their devices with other best-of-breed devices. Other common examples include the ability to connect modular keyboards or video screens for special-purpose uses like e-mailing or movie-watching.
Fashion, Music and More
In addition, the company has partnered with Universal Music Group (UMG) to create Modu jackets that feature some of UMG's best-known artists. The jackets would have designs tailored to reflect the artists, of course, and could come preloaded with special content or music subscriptions.
"What Modu have done is incredible," noted Rob Wells, a senior vice president for Universal Music Group International. "Their revolutionary platform has opened up mobile phones to new music products and services that simply didn't exist before Modu came along. UMG takes the mobile channel seriously, and our strategic partnership with Modu reflects the potential we see in this dynamic and exciting market," he added.
Modu plans to introduce the first products in October when its network operator partnerships become operational. The first look for mass consumption, however, is tentatively planned for next January's Consumer Electronics Show.
"The initial distribution is going to be through operators, and it'll be a bundle of two jackets and the Modu itself," Michael Lopez, a spokesperson for Modu, told TechNewsWorld. He said the suggested retain price for the Modu and two jackets would likely come in between 150 to 200 euros, or about US$220 to $320.
"However, since it's being offered through the operators, they will be able to couple this with their plans, and, as they do with their other phones for consumers, it may be free," he said, noting that while Modu expects the devices to be subsidized, that decision is actually up to the mobile network carriers.