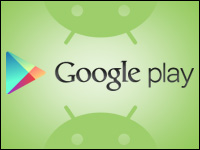 Google appears to be on the verge of executing a long-speculated plan to integrate Google Play's vast collection of more than a million Android apps into the Chrome operating system. A series of screen shots recently posted on Reddit show Chrome OS users able to access the Google Play store on a Chromebook.
Users were able to find extensive references to ARC, or App Runtime for Chrome, embedded in the source code. ARC allows users to run their favorite Android apps in the Chrome OS.
Google was coy about whether the code cameo signals a new strategy.
"We're always experimenting with new features, but we don't have anything to announce at this time," spokesperson Iska Saric told TechNewsWorld.
Integration Hints
Word of Google's plan to integrate Android into the Chrome operating system surfaced about six months ago, in a Wall Street Journal report. Google at the time pushed back on the rumor, as it was working to increase Chrome's penetration into the student market.
Google has focused its Chromebook strategy on the U.S. K-12 educational market, which Chromebooks dominated with more than a 51 percent share in the third-quarter 2015, according to Google.
More than 30,000 new Chromebooks are activated in schools every day, a number that surpasses all other devices combined, according to Google.
Eleven top computer manufacturers are making 39 different Chrome devices, which are available in 40 countries worldwide, the company also said.
Going Public
"Last October, Google made an experimental runtime for Chrome available that would run some Android apps, but there are practical and strategic reasons the company would choose to formalize the issue," noted Charles King, principal analyst at Pund-IT.
"First and foremost, the Android Play Store has a far larger variety of apps than the Chrome Web store, so incorporating those apps would give the Chrome ecosystem a shot in the arm," he told TechNewsWorld.
Google Play is the biggest competitor to Apple's App Store in the market. More than 50 billion apps are downloaded from Google Play every year, and the average spend per buyer grew by more than 30 percent from 2014 to 2015.