Using clean energy is the best bet we have to reduce the effects of environmental damage caused by using fossil fuels like oil, coal, and natural gas to power our daily lives.
Not only is the act of relying on finite resources an intrinsically unstable and expensive way to depend on power for the things we rely on the most, it negatively impacts the world around us and our own health and sustainability.
Large companies like Google and Amazon have amassed enough resources and capital to leverage lower rates for their clean energy solutions — but Arcadia Power is helping disrupt that market for the average consumer. Here's how it works: Arcadia Power connects you to an online platform. When you can connect your utility bill, you're given access to low cost clean energy programs.
Green Power Solutions
Arcadia Power partners with green electricity suppliers, pulled primarily from wind farms — the primary currency of the green power market.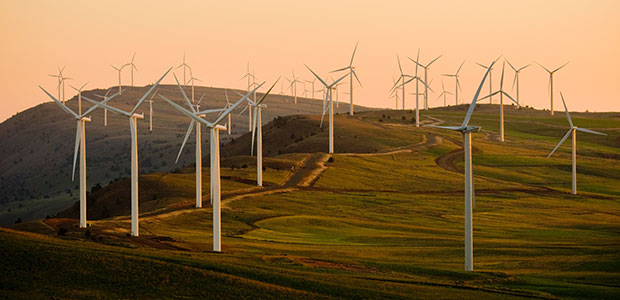 Once you connect to the platform, Arcadia Power monitors the energy market in your area, and pulls the lowest rates from local suppliers to ensure that you consistently get access to the least expensive rates available to you.
The free Price Alerts system lets you know when there's a better option available to you — but you can opt-out any time, without worrying about cancellation fees or getting locked into an expensive contract.
You get an email with your new rate and estimated yearly savings — so at the end of the day, you get a combination of offers and solutions, ranging from wind power, to community solar and price alerts.
Clean Power in Numbers
So, how can Arcadia Power connect homeowners and renters to their membership for free? The answer is in negotiating power: the company's large customer base gave them the ability to access clean power priced at 10-25% less than the usual rates. So as the company grows in numbers and strength, so does the affordability of the solutions.
---
Connect your utility bill today and Arcadia Power will give you a $20 Amazon e-gift card.
---
Plus, the whole process is simple and continuous: as long as you're connected to the Arcadia Power energy platform, you're sent new plans once there's a price drop for a better solution in your area, which you can opt-in for or not. And once your contract expires, Price Alerts runs the whole process again.
Arcadia Power offers utility billing at no transaction fee, meaning members can earn credit card rewards points every time they pay their bill — so using clean energy solutions can help you pay for your next plane tickets for your next vacation. Sign up for free here today.