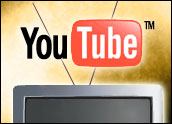 For years, police departments have given video surveillance tapes to local television news channels in an effort to attract attention and fight crime. These days, a handful of police departments are turning to YouTube, according to a report from The Associated Press.
One of the most sensational success stories came after Detective Sergeant Jorge Lasso of Hamilton, Ontario's Hamilton Police Service posted a video of a murder near a hip-hop concert late last year. The video racked up thousands of views and may have been the catalyst that pressured the alleged perpetrator into surrendering.
"This was a tool that members of the homicide team decided to utilize because of the age of the suspects involved," Sergeant Mike Webber of the Hamilton Police Service told TechNewsWorld. Officers realized that a younger generation of citizens were much more likely to spend time watching videos on YouTube than traditional television news broadcasts, he noted.
"So, now they were targeting the right audience and it was viewed by numerous people," Webber said. "And as a result, the homicide team believes the fellow came forward simply because of the notoriety he was receiving on YouTube."
Because the case is still pending in Canada's court system, Webber could not say whether or not any viewers also provided details that may have led to an arrest. Regardless, Webber said, the Hamilton Police Service is confident YouTube played a significant role in cracking the case.
Replicating Results
The Hamilton Police Service has also posted a second video on YouTube in the hopes of replicating the results from the homicide case. This new video shows two men walking by a video surveillance camera before robbing a customer in front of a bank.
Police posted the video February 19, but as of today the video has only been viewed 78 times and the crime has not yet been solved. The Hamilton Police Service has no plans to post every surveillance video they have in each case, just those that might reach the right type of audience.
In the robbery case, the two men are younger, which means possible acquaintances are more likely to frequent YouTube.
Murder More Popular
Despite the demographics that play into police YouTube decisions, popularity plays a role, too. A stabbing is inherently more dramatic than two men walking by a video camera, and results may be affected by the sensational elements of the crime.
In addition, everything on YouTube is competing for attention. In contrast to the Hamilton robber video, the video "LOST – John Locke – Speed Painting," which is a time-lapse speed painting using Photoshop, was posted February 24 and has been viewed more than a million times.
Still, even mundane videos have been posted on YouTube.
Patrolman Brian Johnson from the Franklin, Mass., Police Department recently posted a YouTube video of two men using stolen credit cards at a local Home Depot.
"When I shared the video with my coworkers, my detectives, people like that and nobody recognized them, the best thing I could do is put more eyeballs on it," Johnson told TechNewsWorld. "And YouTube is wildly popular right now."
In this case, the men arrested for the crime were not caught directly due to YouTube, but that isn't a deterrent for Johnson. The Franklin Police Department works hard to interact with the public and utilize technology where it makes sense.
For instance, Johnson has published podcasts that help highlight what the department is doing in the community, which helps promote services above and beyond patrolling the streets.
Just Another Tool?
"I think it's on law enforcement — if they really want to make the most of technology, they have to be current with it. What's popular today is not necessarily popular tomorrow. We're seeing that already with things like MySpace, where for so long it was the only place to be and now people are migrating to FaceBook," Johnson explained.
"YouTube is another medium to communicate with members of your community … and it's just another tool," he said. "Technology will never replace cops on the beat."