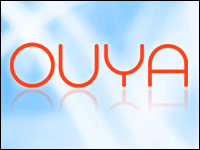 Open source video game console Ouya officially launched to the public on Tuesday, and the US$99.99 device did what most product manufacturers surely dream of: It quickly sold out.
The Android-based game console, which became a hit on crowdfunding website Kickstarter in recent months, sold out on Amazon, Target and GameStop soon after being made available. As of Tuesday morning, the system was still available online at Best Buy.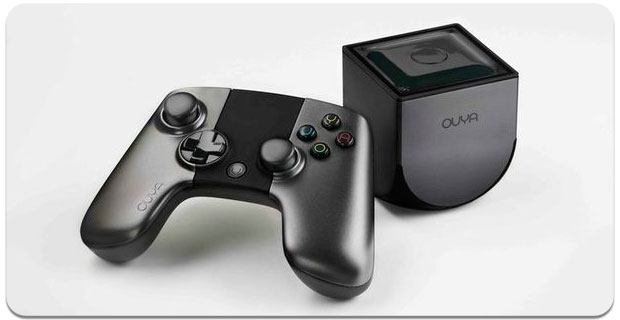 It's difficult to underestimate "the pure PR value" of Ouya's first-day sellout, Lewis Ward, research manager for gaming at IDC, told TechNewsWorld.
"It would be a bad story if it wasn't sold out on day one," Ward added. "Whether this was created by design to build some buzz isn't clear."
Ouya did not respond to our request for further details.
An Open Platform
Created just a year ago, the Ouya system features an Nvidia Tegra 3 chipset, making it easy for developers to port mobile titles over to the open source system.
There are already more than 170 downloadable games for the device, its maker says, as well as a built-in software development kit, which means anyone with a system can create and test games from the hardware.
Of course, how big an accomplishment the sellout was depends largely on how many units were shipped to the retailers in the first place.
"That's the issue," said independent video game analyst Billy Pidgeon. "We don't know how many units were shipped to retail, but it can't be too many.
"They are a small indie, and while they have some serious investors, they couldn't have shipped in a lot of units at this point," Pidgeon told TechNewsWorld.
Some Backers Left Out
Some early backers of Ouya's Kickstarter campaign, meanwhile, were actually left out in the cold — despite having been promised a system before it became generally available.
"This could be a case of a startup getting preorders out the door, and that would make sense," said IDC's Ward. "As a startup, they would want to meet the needs of those paying the $99.
"Obviously you don't want to upset your original backers," he added, "but I'm not surprised that they would want to meet that demand now and then backfilling the backers whose money they already have."
Some reports suggest that Ouya has blamed problems in shipping, however.
"Apparently it could have to do with DHL and the tracking system and the fact that some of the systems are for international backers," said Wanda Meloni, senior analyst with M2 Research. "My take is that it is a combination of poor tracking with the provider they are using and the fact that they didn't prepare for the time it would take to reach those international backers."
Still, "they'll be able to rectify this," Meloni added.
'The Next Big Challenge'
In the meantime, the competitive landscape facing Ouya has changed considerably in the wake of E3, where both Microsoft and Sony announced the pricing and details of their own upcoming new systems.
"I love the message that they are supporting indie developers, but it takes a lot of marketing to launch hardware, so that is probably the biggest concern," Meloni told TechNewsWorld. "They've done well to date, but getting the numbers you need to get the players on the system will be the next big challenge."
Sony's relatively low $399 price for its PlayStation 4 could also make it that much more difficult for the Ouya to compete head-on.
"They can compete on their own, as an alternative to the bigger players, but they aren't really competing with the Xbox One and the PS4 at this point," Pidgeon said.
"Based on what we are seeing, it could go either way," Pidgeon concluded. "If they try to move into the mainstream and take on Sony and Microsoft, they will lose, but if they think through their business plan and work with the indie developers, they can succeed by offering some alternative to what Microsoft and Sony are going to offer."