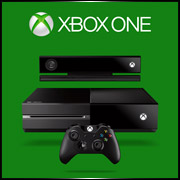 Roughly a week after being effectively shown up at E3 by Sony's more gamer-friendly approach with its PlayStation 4, Microsoft on Wednesday announced that it had revised some of the relatively restrictive policies it had originally announced for its own Xbox One.
Microsoft pulled the proverbial plug on the always-on Internet connection that originally was to be required, for instance. It also relaxed its stance on trading, lending, reselling and renting disc-based games.
"Since unveiling our plans for Xbox One, my team and I have heard directly from many of you, read your comments and listened to your feedback," said Don Mattrick, president of Microsoft's Interactive Entertainment business.
As a result of that rush of largely negative feedback, an Internet connection will not be required after all to play offline Xbox One games, Mattrick said.
"After a one-time system set-up with a new Xbox One, you can play any disc based game without ever connecting online again," he explained. "There is no 24 hour connection requirement and you can take your Xbox One anywhere you want and play your games, just like on Xbox 360."
Meanwhile, "there will be no limitations to using and sharing games," Mattrick added. "It will work just as it does today on Xbox 360."
Microsoft did not respond to our request for further details.
'Microsoft Was Getting Killed'
Microsoft's response was not surprising given the thunderous applause that greeted Sony's approach at E3.
"It hugely matters," Digital World Research video game industry consultant P.J. McNealy told TechNewsWorld. "Microsoft was getting killed on the PR front, the gaming community found an issue to scream about, and preorders for Xbox One were probably taking a beating."
The negative response wasn't limited just to the E3 crowds, either. In many ways, it had been a rough week in general for the Xbox One.
"It is a response for everything that occurred over the past week," Paul Semel, editor at Electronic Gaming Monthly, told TechNewsWorld. "They weren't ready for the level of the negativity and the response that Sony received at E3."
Mass Reaction
With both Microsoft and Sony bringing out new systems, there's a lot at stake, and post-E3 reports suggested Sony had the edge. That's something Microsoft certainly could not afford, especially as it also has the pricier system — US$499 for the Xbox One, compared with just $399 for the PlayStation 4.
"The 24-hour news cycles impact these guys as well," Michael Heiss, a consumer electronics industry consultant, told TechNewsWorld. "Microsoft is already $100 more than the other guy, and they have this issue. They can't really do anything about the price, so this can be away of removing another issue."
Hindsight is often 20/20, of course, but — particularly given that the always-on requirement had already been an issue previously — shouldn't Microsoft have expected trouble?
"You can say, 'what were they thinking,' and the answer is, 'maybe it will stop piracy,' 'maybe no one will notice,'" Heiss suggested. "You would have thought, however, they would have made this move [before] E3."
'This Will Be Forgotten'
Given where things stand now, Microsoft's latest move may be a relatively low-cost way of attempting some damage control.
"It is removing something that doesn't cost them anything," Heiss pointed out. "This will be forgotten by the time this thing launches in November, but they had to do it."
Indeed, "this thing got bigger than most people — not just Microsoft — thought it was going to be," said EGM's Semel. "This is what pushed Microsoft to do this. If Sony had come out and said, 'we're doing the exact same thing,' I don't think Microsoft would have reversed themselves."