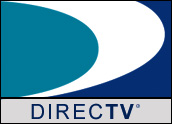 Satellite TV provider DirecTV is making a move on the high-speed broadband over powerline (BPL) market. The company announced a wholesale distribution agreement with BPL provider Current Group Wednesday. In addition to letting DirecTV sell Current's broadband services, the agreement also lets DirecTV resell VoIP (Voice over Internet Protocol) services.
BPL is handy for consumers because it provides high-speed Internet over conventional electric power lines, enabling customers to plug a BPL modem into virtually any electrical outlet in their home to access the service. The service can offer 3 mbps (megabits per second) download and upload speeds, making it competitive with cable and DSL (digital subscriber line) speeds — and often faster — at a competitive consumer cost.
The deal is initially focused on the Dallas/Fort Worth area serviced by Current, which will cover 1.8 million homes and businesses over the next several years. Under the terms of the agreeent, DirecTV will be able to market a bundle that includes DirecTV high-speed Internet and VoIP services to its residential customers. In addition, the agreement provides DirecTV the ability to add other geographic markets as Current builds out its network.
More Than Just BPL
Current, in addition to offering high-speed broadband solutions to businesses and consumers, also builds an Internet overlay onto existing electric power grids, which lets electric utilities worldwide deploy and manage a smart grid system.
Smart grids provide location-specific, real-time data to electric utilities, which they can then use to reduce outages and generally increase flexibility. For example, by adding digital intelligence to an energy network, utilities may be better able to integrate energy generated by many small, distributed sources, like home windmills or solar panels.
"Consumers in Dallas will have a compelling new choice for their broadband service and, at the same time, feel good about the fact that the same Internet network is helping to improve the efficiency and reliability of the electric grid while reducing its environmental impact," noted Tom Casey, Current's chief executive officer.
The service offerings will hit the streets in the Dallas area beginning in the late 2007 and early 2008 timeframe.
The Rise of the Triple Play
Traditional telephone companies have long been bundling dial-up and DSL Internet service with their phone services, along with more recent VoIP services. In addition, cable companies have been offering cable broadband delivery with their cable TV services, but have now begun adding VoIP services as well.
These days, though, the action is in the so-called telecommunications triple play, where a single company offers voice, television and Internet — three key household services. Verizon, for instance, already bundles with DirecTV's satellite TV service, as well as its own fiber optic-based FiOS Internet and TV service in select geographies.
It's only fitting that DirecTV — which, as a satellite service, doesn't have its own wires — is also interested in its own triple play deals that let it offer Internet and VoIP.
"This is part of the transformation of the industry that we've been watching unfold for the last ten, twenty years," Jeff Kagan, a telecommunications industry analyst, told TechNewsWorld.
"It used to be ten years ago, to order phone service, you could only get it from the phone company. But today you can get phone services from the phone company, a cable television company, a wireless company, from a VoIP company — there's lots of choices. We're moving to a marketplace where the average customer is going to be able to choose one bundle and say goodbye to the other companies," Kagan added. "And that means the market forces are going to be picking up in the next 12, 18, 36 months, and it's going to be a marketer's madhouse out there."
DirecTV is likely seeing these same trends at work.
On the horizon, though, the triple play won't be quite so powerful.
"It's going to be wireless, too," Kagan said. "It's going to be a 'four play.'"