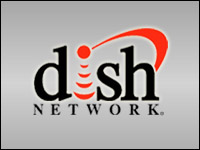 Let's say a Slingbox and a set-top digital video recorder meet during a very wild weekend in Vegas. After many drinks and much lascivious talk they decide to get married at 3 a.m. at the First Church of Elvis. Nine months later, you might end up with something like the ViP 922, which is being billed as the world's first "placeshifting" high-definition DVR.
What happened in Vegas returns to Vegas; Dish Network and Echostar took the wraps off the new set-top box Thursday during the International Consumer Electronics Show in Las Vegas. Much like the whirlwind courtship depicted above, the ViP is the product of Echostar's 2007 purchase of Sling Media, maker of the award-winning Sling technology that allows users to watch TV programming from their PCs, notebook computers and mobile devices. In the case of the 922, now Dish Network subscribers will be able to access their TV content from any Internet-enabled device.
"This is taking a big step toward making placeshifting ubiquitous," Sling Media spokesperson Brian Jaquet told TechNewsWorld. "What's significant about this is taking the Slingbox hardware and shoving it inside a traditional set-top box, and it's a satellite receiver."
New Ways to Watch
While Slingboxes have become the darlings of the tech press — the device was a previous Best of CES Award winner — some users may have been intimidated by the set-up process, Jaquet admitted.
"This reduces the complexities. It's easy setup. The benefit is one less box, less cabling" in the home, he said.
The 922, which should be available this spring, will have 1 terabyte of hard-drive space and an expansion slot to add even more storage. Prices have not yet been disclosed, but you can expect Dish to offer it as a higher-end feature for its 13 million-plus subscribers.
Sling technology inside the receiver is only half of the story. The other is Sling Guide, a Web-based browser interface that utilizes the input mechanisms of a smartphone or computer keyboard to search for programming. It serves as a remote control, Jaquet said, and allows users to find content that's already stored on the DVR, search for new content to be recorded later, or watch content live. "You can pull up the BCS bowl game tonight — if you're not in a bar able to watch it — and enjoy it right there."
It's turning out to be a busy week for Jaquet. At this week's Macworld Expo in San Francisco, Sling Media announced new support for the iPhone and iPod Touch. Also, the beta version of Sling for Research In Motion's BlackBerry devices has also been released. The Apple support does not include watching of live TV on the iPhone at this time, but BlackBerry support does allow for that feature, Jaquet said.
A Marriage Made in Sling Heaven
The ViP 922 is just the start of what Echostar is hoping will be a beautiful relationship between Sling Media technology and other service/content providers. Shortly after the purchase of Sling Media by Echostar, the latter company split into two companies: Dish Network and Echostar Technologies.
"The reason is so that Echostar could make cable boxes and satellite receivers and could start integrating Sling technology into these things," Jaquet said. "We have a true two-way licensing agreement, which gives us the chance to make cable set-top boxes, and we are actively pursuing other cable MSOs (multiple system operators) and other satellite operators worldwide."
Another way to see the announcement: Echostar made what it thinks is a precedent-setting receiver/DVR, and Dish Network is the first customer.
"From a distribution standpoint, we can now leverage Dish Network, our sister company, to sell these set-top boxes out to their subscribers," said Jaquet. Before, SlingMedia had to sell its SlingBoxes through other retail channels.