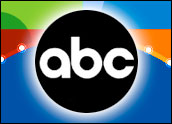 The race for broadcast networks to get their content online became more crowded Monday with the announcement that Disney-ABC is now allowing Veoh Networks to stream full episodes of its programming, including the hit network series "Lost," "Desperate Housewives" and "Ugly Betty."
Financial terms of the deal were not disclosed, but ABC has told The New York Times that it will pay Veoh for all traffic sent to its programming and advertisements. Veoh, in turn, adds another major media content provider to its list of TV shows; the privately funded company, which like rival YouTube began as a user-generated video Web site, already has deals with CBS, Viacom and Warner Bros.
In addition to the scripted programming from ABC, Veoh now has highlights and clips from ESPN, the sports-themed cable network owned by Disney-ABC.
ABC Late to Digital Party
Like some of the contestants in the CBS reality show "The Amazing Race," ABC is having to play catch-up — the network is behind its broadcast competitors when it comes to placing content online on platforms other than its official Web site.
NBC and Fox teamed up to launchHulu.com as a joint platform for their programming, and CBS is the leader in providing its content to a variety of Web sites, including Joost, Veoh, AOL and MSN.
"ABC has been taking a much more measured approach with its syndication deals," Bobby Tulsiani, online video analyst for JupiterResearch, told TechNewsWorld. "I do respect ABC and Disney for protecting their brand; that's what they've always excelled at. But we're past the battle of whether content will come online. It's already there, and now the question is how do we do it, and how do we do it fast."
ABC will get access to Veoh's demographic, Tulsiani said, which skews younger, more male and more international than other online video Web sites. This may explain why the network decided to make a deal with Veoh rather than with YouTube, Bebo or others.
Potentially 'Ugly' Obstacle
One aspect of the deal is questionable: Veoh must use the ABC-branded media player for all ABC content. That means users who want to watch an episode of "Ugly Betty" will see a separate window pop up on their screens. This potential roadblock makes the announcement "a step rather than a leap" for ABC's digital strategy, said Tulsiani.
"It's not an embedded player. … You're effectively at the ABC Web site. I think it works either way, but it doesn't feel as seamless an experience," he explained. "Jupiter has done a lot of research into why people go to video Web sites, and consumer experience comes out most important, along with truth in advertising and video loading quickly. Giving me another window and sending me somewhere else might not feel as friendly an experience as another which is more seamlessly integrated."
Veoh's Battle With YouTube
Premium content from providers like Disney-ABC will be the major differentiator for Veoh in its own race with digital video rivals YouTube, Dailymotion and Bebo, Tulsiani argued.
Veoh may have an audience of 28 million monthly users and a Who's Who of media-connected private investors, including former Disney CEO Michael Eisner and former Viacom CEO Tom Freston, but it still hasn't solved the "Lost"-worthy puzzle of how to make a lot of money off online video.
"For the video Web sites, the party's over," Tulsiani said. "They are under increasing pressure to start monetizing, which is why YouTube is really pushing advertising now. The bandwidth bills are getting costly, the investment needs to start returning for the investors. … That's why I think you'll start seeing more experimentation with ads — that's where all the innovations are focused right now."