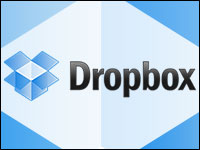 Dropbox, a cloud service that lets users store and share documents and media files over any device, has introduced a paid version of its product aimed at businesses.
Known as "Dropbox for Teams," this comes with new administrative controls, centralized billing and phone support and, of course, more storage.
It's priced at US$800 a year for five users, and $125 for each additional user.
How It Works
Dropbox's new paid service comes with 1 terabyte of storage for the first five users. Additional users get 200 GB each.
To add or update files, users just save a document, photo or video to their Dropbox folder.
Changes sync immediately across all devices which have Dropbox installed. The service is compatible with Windows, Mac, Linux, iOS, Android and BlackBerry.
Dropbox for Teams comes with new administrative features that include centralized billing, phone support, and controls that let admins add or delete users.
Files are stored encrypted on Amazon S3 servers and remain on users' computers for added backup if those computers have been synced to Dropbox.
How Dropbox Works
Dropbox creates a folder for itself on a user's device. Anything added to this folder will be automatically saved to all the user's other devices as well as to the Dropbox servers.
Users can invite people to share any folder in their Dropbox. Dropbox keeps a history of users' work for a month.
The features have drawn comparisons with those offered by 37Signals' various Web-based apps and by Box.net.
Rough and Ready?
Dropbox for Teams offers perks not available in personal paid accounts, which cost users $199 a year, according to ReadWriteWeb.
These include phone support. Also, team customers get the Dropbox Pro feature for saving a file history indefinitely.
Further, there's a data usage bonus. For example, if a Team user shares a 5 MB file with another team member, that file is counted only once against the Dropbox quota for the team. If, however, the file is shared with an outsider, that 5 MB is counted against the quotas of both the sender and the recipient.
However, Dropbox for Teams doesn't feature much integration with business software, and doesn't have workspaces, task management and collaboration features, according to the report.
Also, the Teams sharing process is the same as that for personal accounts — users have to select a folder and manually share it with one or more people.
Critical Eye
Drop.net has a more polished interface and processes, said Rob Enderle, principal analyst at the Enderle Group.
If that's the case, why are people apparently swarming to Dropbox, especially when alternatives from Box.net and really large, reputable companies such as Microsoft SkyDrive and Google Docs are available?
"Dropbox has much more visibility than Box.net, and SkyDrive and Google Docs are defined by a lack of marketing," Enderle said. "You'd think Microsoft knows they would do better with marketing, and Google doesn't know how to spell the word."
The key to success is visibility, Enderle remarked.
"People will go for a product that's well-known," Enderle elaborated. "There's a place for a company here to step in and provide a quality service and market it properly, but that hasn't happened yet."
Dropbox did not provide TechNewsWorld with comment by press time.