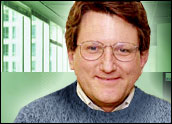 I'll never forget playing on a losing football team growing up and having my friends –my friends! — yell from the sideline, "You guys stink!" Thankfully, I discovered a passion for baseball, played for years, and even won a city championship.
Having your friends note your inability to compete always hurts, but it can also spur you to greater things.
Let's take this idea into the world of software. A fellow programmer doesn't knock your inability to outrun a defensive back. He tells you your logic sucks. When you know your code and application stinks, that provides more motivation than stock option shares or mountains of cash.
Customer Intimacy
It's not about money, it's about respect.
In the movie Jerry McGuire, Rod Tidwell explains that he plays for "kwan," which according to him "means love, respect,community…. and the dollars too. The package. The kwan."
At one point Tidwell's agent, Jerry, uses the term himself, telling his constantly complaining client, "Shut up, play the game…. [P]lay it from the heart. And I will show you kwan. And that's the truth. Can you handle it?"
That is customer intimacy at its best: delivering results — and earning praise and money — by playing from the heart.
Kwan Deficits
Tom Siebel pleasantly shocked analysts a few years ago at a Siebel User Group meeting in Los Angeles when he admitted in his keynote that even he doesn't use all the tabs in his copy of Siebel software. At that meeting Siebel started leaning towards its OnDemand initiative, and the change was good for the company. There's nothing like honesty to gain analysts' respect. Not coincidentally, Siebel's usability improved.
There are many thousands of CRM, sell-side and customer-facing applications in development in companies globally, far outnumbering the vendors who compete in this space. Deep inside, everyone working on these projects craves kwan. If they could buy it, there would be a huge market for financing kwan. But kwan has to be earned.
Many of these programming teams will protect their applications and have a major launch. Chances are the response will be adequate, but if the application is just a Web-enabled representation of green-screen applications, they should get ready for a major re-write and a series of lectures from internal customers. The result: a kwan deficit.
Test It on Sales
It's been my experience that salespeople are the toughest of internal customers, because their paychecks ride on application performance. If you're a vendor developing CRM, sell-side or any other sales-related application, it's a good idea to start using your applications rigorously, today.
If you're building an applications for your company only, unleash it as quickly as possible. Don't wait until you think perfection has been reached. Ideally, sales will become a strong evangelist for your applications, but that takes a tremendous amount of work in the form of user councils and major re-writes.
But isn't that what serving customers is all about? You don't just create applications and throw them over the wall. That's how many IT departments ended up bankrupt of kwan today.
Eat the Dog Food
It's time to be truly honest with each other and ourselves. Many of the applications that collect millions of dollars for extravagant product introductions never earned their kwan. That is, they never earned respect inside their own companies. So why should customers respect the applications?
In programming circles "eating your own dog food" means that you use the applications you develop in-house for critical business tasks.
It's time for those who create CRM applications — both internal developers and outside vendors — to eat their own dog food, early and often, to see what their customers go through. The pain you feel may save a customer from leaving, and that's the best payback of all.
---
Louis Columbus
, a CRM Buyer columnist, is a former senior analyst with AMR Research. He currently works in the software industry.
---