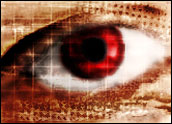 For those social networking phenoms posting their every thought, drunken photo, tale of debauchery, and brush with the law on your MySpace, Facebook, and Twitter pages, a word of warning: You might want to tone yourself down if you're looking for a job. There's a 20 percent chance that your next employer is reading, judging and possibly rejecting your professional persona based on the private one you tout online.
Based on a nationwide survey of more than 3,100 employers, CareerBuilder.com says 22 percent of employers are using social networking sites to research job candidates — up from just 11 percent in 2006. That number could quickly rise to nearly a third, however — an additional 9 percent said they plan to start looking at social networking sites as part of their candidate vetting process.
Why the Phone Isn't Ringing
For those candidates hoping for a phone call from an employer — but never getting one — here's some of the top social networking-based reasons:
41 percent: Candidate posted information about them drinking or using drugs
40 percent: Candidate posted provocative or inappropriate photographs or information
29 percent: Candidate had poor communication skills
28 percent: Candidate bad-mouthed their previous company or fellow employee
27 percent: Candidate lied about qualifications
There's any number of reasons employers might shy away from a given candidate, but the study suggests heavy-duty social networking research is on the rise.
"It's a rapidly growing phenomenon," Nate Viall, a nationwide recruiter and president of Nate Viall and Associates, told TechNewsWorld.
"I had a conversation just last week with an IT director who filled a position, and he was bombarded with applications — he had over a hundred apps, and he went to the social networks on every single person. What was interesting — it was almost like an elimination exercise," Viall said.
"There are people who posted their drunken brawl photos only to find out weeks later that was why they didn't get the job," he added.
It's Not All About the Bad
"Hiring managers are using the Internet to get a more well-rounded view of job candidates in terms of their skills, accomplishments and overall fit within the company," noted Rosemary Haefner, vice president of Human Resources at CareerBuilder.com.
"As a result," she added, "more job seekers are taking action to make their social networking profiles employer-friendly. Sixteen percent of workers who have social networking pages said they modified the content on their profile to convey a more professional image to potential employers."
Job candidates should clean up their digital dirt by removing photos and content that "can send the wrong message" to potential employers, according to Haefner. On a more positive note, social networkers should update their profiles regularly and include their accomplishments, inside and outside of work. As for those pesky friends with the off-color comments, blocking comments might be a good idea.
Friends, it turns out, can also nail candidates by association, so one should carefully consider which groups to join and which friends to accept.
Of course, there's always the option of going with a private site or clamping down one's privacy restrictions so employers won't have access, Haefner noted.
Employers Getting Social, Too
On the flip side, CareerBuilder.com is also seeing that more employers are beginning to use social networking sites to promote their job openings and company brands.
"Under a unique agreement, CareerBuilder.com and Facebook help employers tap into a pool of more than 100 million potential candidates worldwide for recruitment," Jennifer Grasz, a spokesperson for CareerBuilder.com, told TechNewsWorld.
"Among the offerings, which include 'featured employer' spots on CareerBuilder's own Facebook page, CareerBuilder sells targeted media campaigns to clients who want to promote their job opportunities to specific audiences on Facebook," she explained.