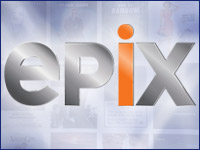 It's enough of a challenge to launch a new subscription movie channel in an industry segment dominated by the likes of HBO and Showtime. However, Epix, which begins life Friday, starts its adventure with a double feature of sorts: It will also offer a Web streaming version of its channel.
That means Epix's Chief Digital Officer Emil Rensing will have a busy Halloween, making sure the user experience for those potential paying customers will be more treat than trick as they seek other alternate forms of entertainment on their PCs.
"Our goal is to acknowledge the audience trends and habits and desires are changing," Rensing told TechNewsWorld. "We didn't want big, heavy, complicated pieces of software to download, that consume resources and overly complicate things. If you get the channel at home on your TV, then you can go online, authenticate with data that the TV gives you, and you're free and clear to watch the movies."
Thanks to the crowd of channels already available on your TV set-top box, Epix — a joint venture between Paramount Pictures, MGM and Lions Gate — launches on only one broadcast provider: Verizon FiOS for a US$10 monthly fee. However, online movie lovers can go to epixhd.com/invite and see if they will be one of the lucky few to experience standard- and high-definition movies on their computers for free for three-day weekends throughout November.
An Epix Experience
There are only about 150 movies to sample online if you get the invite this weekend from Epix. However, they're not cult classics or public domain freebies; we're talking "Iron Man," "Indiana Jones and the Kingdom of the Crystal Skull," "The Curious Case of Benjamin Button," "Madea Goes to Jail" and other relatively recent visitors to your neighborhood multiplex. Epix is also throwing in what it says are broadcast and online premieres of a Madonna live concert and a performance by Eddie Izzard at London's Wembley Stadium.
Eventually, 15,000 movies in the Epix library will end up also online, addressing what Rensing said is a need for quality, high-definition, DVD-like entertainment on a PC. "I get both HBO and Showtime in my house, and it drives me nutty that the only option to watch them is in front of my TV. It's awesome to go online and watch the movies," he said.
Some HBO and Showtime programs like "Entourage" and "Weeds" have been available on Apple's iTunes for some time, but Apple makes its own deals with the same studios providing movies to the pay channels, and it charges its own download purchase/rental fees as well.
"Apple has a great philosophy of how they built their technology. They focus on keeping honest people honest. That's the approach we're taking. You authenticate, click twice and you're watching movies," Rensing said.
Epix will also be offering behind-the-scenes programs related to their movies, much like the special features you would find on a DVD. Like Disney's BD-Live service that allows Blu-ray disc owners to watch movies with friends online and chat with them, Epix willl offer a virtual "private screening."
The Technical Consideration
The Epix streaming technology sits on Akamai's FMF35 hosting service, Rensing said, and buffering chances are minimized by encoding the feature films six times. "The player will automatically and dynamically adjust the quality level" to match up with download speeds into a broadband connection. His company will have done everything it can, he believes, to maximize the online viewing experience. "We didn't want people to download software, so we went with Flash. We're trying to avoid the pitfalls of making things too complicated, of creating too high a barrier of success on the technology front," he said.
It's the things Epix can't control that may provide the annoyances to users, said Ben Bajarin of Creative Strategies. "Your PC hardware really matters in this case," Bajarin told TechNewsworld. "You can't have a pleasurable Hulu experience on a netbook or even on a midstream PC. You need something with horsepower."
Epix does has an advantage over the traditional media outlets exploring online alternatives by offering its Web streaming service as a benefit to the $10 monthly subscription fee, Bajarin said. "If you get the channel, you get this premium online experience also," he explained. "You're balancing the weight of those two, which is really valuable. My biggest frustration with the major networks is they're really balancing their priorities between broadcast and broadband, and obviously broadcast is their singular priority, and what they do online really suffers because they don't want to truncate the value of broadcast. On this one, you sign up for this TV service, and as an added benefit, you get it online."