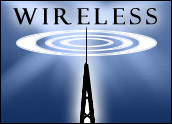 The ESPN sports television network is teaming up with Sprint to create its own brand of mobile phone service. The new service, to be called ESPN Mobile, is expected to launch in the second half of next year.
Sprint, the country's third-largest wireless carrier, will allow ESPN to use space on its network in return for a share of profits earned via the deal. ESPN plans to provide subscribers with sports programming, including streaming audio and video, as well as its own branded handsets and accessories, sports-related ring tones, photos, and logos. ESPN will also handle billing and operational issues.
ESPN Mobile subscribers will be able to customize their handsets by programming them to provide game scores for favorite teams or show video clips of classic plays. Sprint, meanwhile, gets an opportunity to attract new consumers to high-end, Web-enabled phones whom they can endeavor to keep as long-term customers within the Sprint network.
ESPN as MVNO
It's not the first such venture for Sprint, which has had similar deals with Virgin Mobile and Qwest Communications. Relationships such as these, where a mobile operator that doesn't own its own spectrum or infrastructure buys usage time to sell to its own customers, are known as MVNOs (Mobile Virtual Network Operators).
"Sprint is definitely at the forefront of this trend," said Wes Henderek, senior analyst with Virginia-based Current Analysis. "Sprint is best set up to handle MVNOs. The arrangement only makes sense when there is a strong business case to do it.
"Virgin, for example, offers prepaid wireless, and Sprint didn't have that customer base. The benefits from the ESPN deal are a little less clear. There's always the possibility that the new carrier could potentially take customers away. At the same time, it could also appeal to a new range of customers who might not have considered Sprint before."
Broadening Brand
For ESPN, the new move is part of a definitive plan to further its brand, which its parent, the Walt Disney Company, feels is second in recognition only to its own company brand name.
"Many people see ESPN as their main source for sports news," Henderek said. "They relate to the brand name, and they want access to sports news and game broadcasts. ESPN is trying to link services across the board — broadcast, online and now phones."
What's coming up next in the fast-changing mobile phone industry is anyone's guess, but Henderek has a few predictions. "Voice pricing will remain stable," he says. "It can only go so low because of the cost to maintain the networks."
Improving Technology
The next big focus will be on the data services front. "Companies will try to one-up each other by offering more and more content, adding pictures and e-mail, and application downloads."
Finally, the market will force more consistency, he said. "Consumers will be looking at the kinds of devices offered and how they integrate with the various services. ESPN, for instance, will need to enable all its devices with access to all its services from day one. That consistency is lacking in the industry right now."
Henderek said that Sprint, in order to provide more efficient spectrum usage and increased capacity, is in the process of launching 1xEV-DO service in the United States. This upgraded service is basically a faster version of Sprint's current network.
"Sprint's streaming media is currently 15 frames per second, and standard television is 30 frames per second, so it's already a relatively smooth broadcast, not choppy like you might expect." The new technology is expected to be somewhere between 20-30 frames per second, he said.