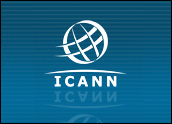 The Internet Corporation for Assigned Names and Numbers (ICANN) will vote this week in Paris on a plan to radically open up the procedure for assigning top-level domain names.
The international nonprofit group, which has regulated the use of Web site names since 1998, may lift current URL (unform resource locator) restrictions so much that the only limits will be in the imagination of the domain name holder — that is, as long as the name is not longer than 64 characters.
Still, think ".at&t," ".microsoft" or ".sanfrancisco" instead of ".com," ".gov" or ".net," and you have an idea regarding the Internet land rush that might ensue if ICANN votes for the proposal.
The only catch is monetary. Reports indicate the board may charge anywhere from US$30,000 to $50,000 for the custom-made domains. But the higher fees might be well worth it for marketing-savvy corporations.
Creating New Web Real Estate
"Let's say the world was running short of land, and somebody created a reclamation project that created whole new sections of real estate," suggested Ramnath Chellappa, an associate professor at Emory Univeristy's Goizueta Business School.
"I don't know if it will decrease the price of all existing real estate, but … this is a huge thing," he told TechNewsWorld.
ICANN will have to rededicate itself to enforcement if the proposal passes, so that domain-squatting and fraud don't re-emerge as problems for companies of all sizes, predicted Chellappa.
The Language of the Internet
The ICANN proposals may also involve allowing non-Roman letters to appear in URLs; a Russian Web site could feature Cyrillic lettering, for example.
That development would favor local companies more than multinational conglomerates, in Chellappa's view. "If these companies are not known outside of Russia, they will likely cater to this. Those outside will want to stress the global component of English."
Good News for a Mobile Web
ICANN is likely to pass the proposals due to the Internet's explosive growth, said Chellappa. The group believes all existing domain names will be used over the next five years.
New technologies will dictate ICANN's moves this week, he remarked. "We really haven't even seen the beginnings of it, particularly in the mobile space. Smartphones are only now becoming prevalent. As 3G phones come into play, people will start using the Web more, and they'll prefer shorter URLs."