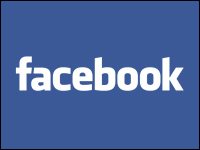 Foursquare began nudging social networks out of the virtual world and into the real one when it launched its "location-awareness" service roughly a year ago. On Wednesday, Facebook pushed real-world social networking smack into the mainstream by unveiling a location awareness service of its own.
The new service, called "Facebook Places," allows Facebook members to check in via mobile devices when they arrive at a specific location — a restaurant, a store or any other venue. This lets their Facebook friends know where they are, and if any of them are nearby, they can join them. The service also can display a list of other Facebook members who have checked in at this location, allowing people to make contact with potential new friends.
These features mimic those available from Foursquare, which technically is still the leading location-awareness service with more than 2 million users. It's likely, however, that Facebook — with more than 500 million people already using its social networking platform — will soon surpass Foursquare for leadership in the location awareness space, according to Michael Gartenberg, a partner with the Altimeter Group.
Is Facebook Places an Overnight Success?
"There already are a tremendous number of users who have made Facebook the hub of their social activities," Gartenberg told TechNewsWorld. "So, the idea of making location awareness just one more feature that they use makes a lot of sense for them. That's why Facebook arguably has become the most important player in this space, literally overnight."
While Facebook's membership numbers alone make it a formidable presence in this space, it's too early to write off other companies — including Foursquare, Gowalla and Yelp — which offer similar services, Gartenberg added.
"We shouldn't expect the competition to die overnight, leaving Facebook to completely control the space," he said. "But this does put a lot of pressure on those other companies to differentiate and add value to their services in ways that Facebook may not be doing yet. They have a window of opportunity."
In the case of Foursquare and Gowalla, that window of opportunity includes the chance to add their applications to the Facebook Places platform. When unveiling the new platform, Facebook said it would include an application programming interface for third-party developers, and that partnership agreements with Foursquare and Gowalla were already in place. Those agreements give these vendors a chance to divert Facebook members to their applications.
No Social Gaming
Social gaming is a feature that Foursquare might be able to exploit in that regard. In addition to being able locate friends, Foursquare users get points for checking in at various locations. The person who checks in a given location the most can be dubbed "the mayor" of that location, and perhaps offered discounts by the business. These types of games build loyalty among users, but there was no mention of including social games on the Facebook Places platform.
Competitors always will be able to capitalize if Facebook somehow stumbles in the implementation of Facebook Places, suggested Lon Safko, social media consultant and co-author of The Social Media Bible.
"Foursquare has a good application and a loyal following," Safko told TechNewsWorld. "If they continue to innovate, they can compete in this space. We've seen small companies do well against the big guys in the past. If we look at the social networking space, just three years ago MySpace was the major player. Now, Facebook completely dominates that space."
Protecting User Privacy
Privacy is an area in which Facebook must be careful as it adds location awareness to its stable of features. Facebook already has garnered criticism for its handling of user data on it regular Web platform. Now, the idea that it can broadcast information on users' whereabouts at any given moment could be a cause for concern.
"It appears they have paid attention to that issue this time," Gartenberg said. "Facebook Places is a completely opt-in service and users have multiple ways of controlling who has access their location information."
Facebook also must be concerned about new entrants into this space, most notably Google. Safko said.
"Google has been investing heavily in social networking, with only limited success so far," he pointed out. "But they have the resources to continue those efforts, and we should expect to see them in this space as well."